Paraquat Parkinson's
Paraquat Risk Information for Parkinson's Disease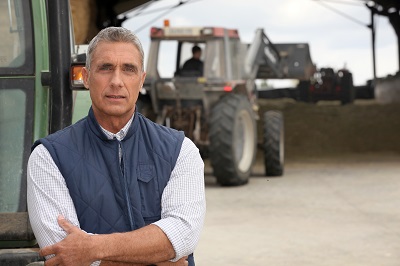 Paraquat, a powerfully toxic herbicide used to control weeds and grasses, has been found to cause Parkinson's disease. Banned in 32 countries worldwide due to its many dangers to human health, paraquat use is rising in the United States. As more weeds become resistant to the ubiquitous Roundup, weed control efforts are relying more heavily on products containing paraquat, such as Syngenta's popular Gramoxone herbicide. Numerous studies have confirmed the risk of Parkinson's disease from paraquat exposure for farmers, herbicide sprayers, and persons living in areas where paraquat is used.
In 2016, the EPA announced its intention to study the substance's negative health effects such as paraquat Parkinson's. However, a strong trade lobby within the United States has kept the herbicide free from regulation. Likewise, Syngenta's forceful global lobby has excluded a paraquat Parkinson's warning or ban from the Rotterdam Convention. In short, American farmers, landscape workers, and families face ongoing and increasing dangers of paraquat Parkinson's. Parkinson's disease is a degenerative disease for which there is no cure or effective treatment. Meanwhile, global agribusiness Syngenta reaps annual revenue of $13.6 billion, in part based on the sale of Gramoxone.
Attorneys handling paraquat Parkinson's lawsuits believe persons and family members of persons who have developed Parkinson's after exposure to paraquat may be eligible for significant compensation. This page provides a comprehensive look at paraquat Parkinson's dangers and risks.
What is Paraquat?
Paraquat is the active ingredient used in many different herbicidal products, the most common of which is Gramoxone from Syngenta. Paraquat was first developed in 1882; it was popularized as a weedkiller beginning in 1955. Paraquat herbicides are used to control unwanted weeds and grasses in agricultural settings as well as non-agriculture sites, such as along rail beds and roadways.
Long before the paraquat Parkinson's link was made, paraquat was known as a highly toxic and dangerous substance. Banned in many countries first because of its high rate of use in suicides, paraquat is known for killing people who take a single sip. According to Meriel Watts, PhD, of Brandeis University, paraquat is the "most highly acutely toxic herbicide to be marketed over the last 60 years." Low grade paraquat exposure poses a significant risk to fetuses and children, leading to acute poisoning, chronic illness, and death.
Paraquat Parkinson's Disease
The most recent research on paraquat spells out a clear link to higher rates of Parkinson's disease. Persons who are exposed to low levels of paraquat are between 2.5 and 11 times more likely to develop Parkinson's disease, depending on their individual genetic factors. Paraquat Parkinson's disease can develop in farmers, persons who spray paraquat, and people living in proximity to its use, such as along highways and railroad tracks.
The risk of Parkinson's from paraquat is a grave danger. Parkinson's disease is characterized by tremors, loss of motor control, poor balance, rigid arms and legs, and a host of other symptoms such as apathy, depression, constipation, sleep problems, loss of smell, and cognitive decline. There is no therapy available that stops, slows, cures, or reverses damages caused by paraquat Parkinson's.
Paraquat causes extensive damage to the mitochondria of brain cells, leading to the production of free radicals and the condition known as oxidative stress. Low level exposure to paraquat is enough to cause oxidative stress, a condition that results in brain cells degenerating and dying. Persons for whom paraquat has been used within 550 yards (or about a third of a mile) of their home have a 75% risk of developing Parkinson's disease, according to a 2009 study in the American Journal of Epidemiology. In addition, research has shown that the longer a person is exposed, the higher the risk of Parkinson's from paraquat.

Paraquat Parkinson's Research
Multiple studies have confirmed that low level exposure to paraquat increases the risk of developing Parkinson's by 2.5 times. Further research showed that depending on their genetic traits, Parkinson's paraquat risks can increase to a staggering elevenfold. The simple takeaway here is that any exposure to paraquat is unsafe, and that for some people, exposure to paraquat results in a high likelihood of Parkinson's disease.
Major studies linking paraquat to Parkinson's include:
Agricultural Health Study. This is an ongoing project of the United States government that began in 1993, examining incidence of cancer and other adverse health outcomes in farmers and their spouses in Iowa and North Carolina. Nearly 90,000 people have participated in the study, some of whom developed Parkinson's after using or living near the use of paraquat.
2011 The FAME Study. The "FAME" or Farming & Movement Evaluation study was completed by the Parkinson's Institute and the National Institutes of Health (NIH) in 2011. This research took a close look at 110 of the paraquat Parkinson's cases identified by the Agricultural Health Study, finding that persons exposed to paraquat are 2.5 times more likely to develop Parkinson's than the general population.
2011 Environmental Health Perspectives Study. This study identified a "positive association" between paraquat and Parkinson's, meaning the two are definitely linked.
2012 Genetic Modification of the Association of Paraquat and Parkinson's Disease Study. This study examined confirmed cases of paraquat Parkinson's, analyzing genetic markers of the individuals involved. The study determined that paraquat poses a greater risk for people with a specific genetic variation. Those persons are 11 times more likely to develop Parkinson's from paraquat than the general public.
2013 Meta-analyisis Published in "Neurology". This is a review of all past studies on paraquat Parkinson's disease, showing the many research findings that indicate persons exposed to this toxic herbicide develop Parkinson's at a higher rate.
2016 Study in Nature Chemical Biology. This study identified oxidative stress as the specific process through which paraquat kills cells. Oxidative stress is a condition that leads to Parkinson's disease.
Syngenta: Failure to Warn of Paraquat Parkinson's
While many companies produce products that put Americans at risk for paraquat Parkinson's, Syngenta is the largest producer with its popular herbicide, Gramoxone. Syngenta is a global agribusiness that garners over $13 billion in annual sales. Based in Switzerland, where paraquat health risks were recognized in a ban in 1989, Syngenta officials are well aware of the health risks including Parkinson's disease from paraquat exposure.
Yet the company continues to manufacture, market, and sell paraquat in growing numbers in the United States. Persons and family members of persons who have developed Parkinson's disease following paraquat exposure are filing paraquat Parkinson's lawsuits against Syngenta for damages.
Let Our Paraquat Parkinson's Lawyers Help You
Our attorneys specialize in holding large corporations accountable when they've placed profits ahead of safety. Through settlements and winning verdicts, our attorneys have obtained millions for our clients. Let us help you today.
Paraquat Parkinson's Lawsuits
Filing a lawsuit will allow you to hold the manufacturer accountable for damage it has caused you or a loved one, while also providing real compensation for your medical expenses, suffering and loss. Contact us today for a free consultation.