Paraquat Dangers
Paraquat Side Effects Include Parkinson's Disease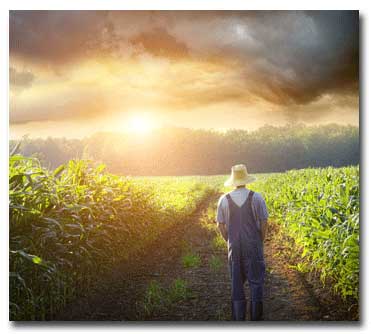 Paraquat is an extremely dangerous chemical weed killer which has been linked to Parkinson's disease. While many countries around the world (including the entire European Union) have banned paraquat due to health risks, use of this toxic herbicide is on the rise in America. Despite numerous paraquat dangers, the use of paraquat doubled in the United States between 2013 and 2017 as many weeds became resistant to Roundup and an alternative was needed. The most popular paraquat product in the United States is Syngenta's Gramoxone herbicide. A plethora of paraquat side effects research has identified higher rates of Parkinson's disease among farmers, herbicide sprayers, and persons living in areas where paraquat is used.
Paraquat dangers and health risks have been well-known for multiple decades, yet the substance remains unregulated in the United States. In 2016, in a low profile announcement, the EPA shared its intent to closely study the dangers of Parkinson's disease from paraquat. Yet powerful trade groups and company lobbyists have been successful in preventing regulation--and as a result, American farmers, herbicide sprayers, and families living in areas where paraquat is used face significant dangers. Parkinson's disease, one of the chief risks of paraquat exposure, is a degenerative disease that is irreversible and permanent. Syngenta, meanwhile, enjoys significant yields from sales of Gramoxone, at the expense of American families.
Attorneys handling paraquat side effects lawsuits believe persons and family members of persons who have developed Parkinson's after exposure to paraquat may be eligible for significant compensation. This page provides a comprehensive look at paraquat dangers and risks.
Paraquat Side Effects
Best known as the active ingredient in Syngenta's Gramoxone, paraquat was developed more than a hundred years ago. Paraquat was first used as an herbicide in the 1950s and has become increasingly popular in recent years, to treat stubborn, Roundup-resistant weeds. Paraquat is sprayed in most agricultural and non-agricultural settings, such as along roadways and railbeds.
Health authorities have been aware of many paraquat side effects for decades. Among the deadliest of substances, even a sip of paraquat will kill a person who drinks it. Sprayer paraquat onto crops, or simply living in an area where paraquat is in use, puts persons at risk for paraquat side effects.
Paraquat dangers can be traced back to the substance's interaction with the mitochondria of bodily cells. Damage to the mitochondria results in the production of free radicals, yielding a condition known as oxidative stress. Even low level paraquat exposure can cause these conditions, increasing the risk of Parkinson's disease and other paraquat side effects. The California EPA classifies paraquat as a neurotoxicant, noting that paraquat side effects include a negative impact on brain function in both children and adults.
Research on Paraquat Dangers
A monumental paraquat side effects study, known as the FAME (Farming and Movement Evaluation) Study, a collaboration between the Parkinson's Institute and the National Institutes of Health was released in 2011. In this study, researchers closely examined 110 cases of paraquat exposure that resulted in Parkinson's disease, concluding that persons exposed to paraquat are 2.5 times more likely to develop Parkinson's than the general public.
Paraquat dangers were further investigated in 2012 in an important follow-up study entitled, "Genetic Modification of the Association of Paraquat and Parkinson's Disease". This study identified that some people are more at risk for paraquat side effects than others, based on specific genetic variations. This study found exposure makes certain people up to eleven times more likely to develop Parkinson's from paraquat than those not exposed to the herbicide.
Parkinson's disease is a serious illness that causes permanent degeneration. Chief symptoms of this paraquat side effect include tremors, loss of motor control, poor balance, rigid arms and legs, and a host of other symptoms such as apathy, depression, constipation, sleep problems, loss of smell, and cognitive decline. There is no cure for Parkinson's disease, nor any treatment to halt or reverse the degenerative effects. There are also other known side effects of paraquat. Low grade paraquat exposure poses a significant risk to fetuses and children, leading to acute poisoning, chronic illness, and death.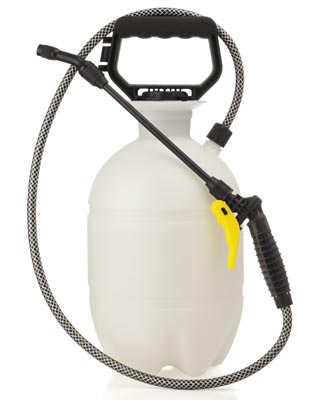 Paraquat Dangers Prompt Bans
Dating back to the early 1980s, more than thirty countries have either suspended the use of or banned paraquat within their borders. (Ironically, many of these countries--such as Switzerland, the home country of Syngenta--continue to manufacture this dangerous product for highly profitable export.)
Despite efforts to ban paraquat in the United States, the product is still unregulated due to a powerful lobby of trade unions backed by the extensive resources of major agricultural conglomerates like Syngenta. A low-profile EPA Regulatory Finding introduced in 2016 indicated that agency's intent to more closely study the "large body of epidemiological data" linking paraquat exposure to Parkinson's disease. Yet the United States has lacked the political will to regulate hazardous herbicides and Americans remain at risk of paraquat Parkinon's. In fact, the use of paraquat in the United States doubled between 2013 and 2017, reaching 10 million lb. / year.
Likewise, paraquat has not been included in the Rotterdam Convention, which is a multi-country environmental agreement with 72 signatories. Syngenta has a particularly strong lobby that works to prevent regulation of its products on the international stage.
Countries that have banned paraquat due to Parkinson's and other health risks include:
Norway - 1981
Sweden - 1983
Kuwait - 1985
Finland - 1986
Switzerland -1989
Hungary - 1991
Austria - 1993
Denmark - 1995
Slovenia - 1997
Malaysia - 2002
Cambodia - 2003
Ivory Coast - 2004
Syria - 2005
United Arab Emirates - 2005
Syngenta: Failure to Warn of Paraquat Dangers
The Swiss agriculture giant Syngenta is a major manufacturer of paraquat used in the United States. Switzerland disallowed the use of paraquat products in 1989; in 2003, paraquat was banned by the entire E.U. as a safeguard to human health. Fully aware of dire paraquat dangers, Syngenta continues to produce and market the substance, feeding into the company's annual $13 billion in sales.
Paraquat side effects lawsuits against Syngenta may address the following: failure to warn or ensure adequate protections; misrepresentation of the safety of paraquat over the course of decades; negligent disregard for paraquat risks. Persons and family members of persons who have developed paraquat side effects are filing paraquat lawsuits against Syngenta for damages.
Let Our Paraquat Side Effects Lawyers Help You
Our attorneys specialize in holding large corporations accountable when they've placed profits ahead of safety. Through settlements and winning verdicts, our attorneys have obtained millions for our clients. Let us help you today. Paraquat Problems Lawsuits
Filing a lawsuit will allow you to hold the manufacturer accountable for damage it has caused you or a loved one, while also providing real compensation for your medical expenses, suffering and loss. Contact us today for a free consultation.