Users of Paraquat Dichloride Must Be Certified Applicators
The Environmental Protection Agency has done a thorough job requiring special training and licensing for paraquat users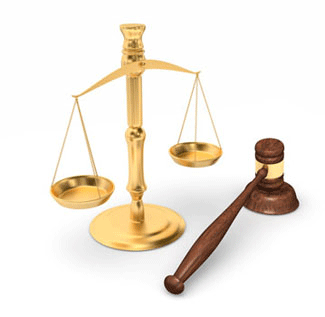 Friday, May 28, 2021 - Paraquat, manufactured by Syngenta and better known as Gramoxone by farmers, is a deadly poisonous chemical used to control weeds when other chemicals like Monsanto Roundup herbicide have failed. Weeds that have been destroyed for years by glyphosate, the active ingredient in Roundup, regenerate stronger, year after year, until using Roundup is no longer effective. Farmers then switch to the more highly toxic paraquat. Paraquat is banned in many agricultural countries in Europe, China, and Switzerland. The official statement on paraquat by the US Environmental Protection Agency is that the chemical is safe if used as directed. The agency has taken steps to ensure paraquat consumer safety, like banning the chemical for sale by retailers so that homeowners can not use it. The agency requires special training, and a paraquat applicator license is needed. "Certified (Paraquat Dichloride ) applicators must complete an EPA-approved training program before mixing, loading, or applying paraquat. The training provides important information about paraquat's toxicity, new label requirements and restrictions, and the consequences of misuse." Paraquat training and licensing must be retaken and renewed every three years. Paraquat attorneys representing Americans harmed by using Paraquat as a weed killer and suffering from side effects should get a free consultation with no obligation to file a claim.
The EPA's paraquat application training requirements stem from consumer outrage over 17 accidental deaths, including three children's deaths from accidentally ingesting or by suicide after drinking the chemical. In all 17 cases, paraquat was transferred into a separate container illegally and consumed accidentally or intentionally. Syngenta, the maker of paraquat, has added a chemical to paraquat that is designed to induce vomiting immediately before paraquat can reach the bloodstream. The EPA concurs with independent paraquat researchers that "a single sip can be fatal." Also, three deaths and many injuries have occurred from getting paraquat in the eyes or on the skin. Death and injuries from using paraquat are not limited to immediate personal injury. As of today, there have been more than 70 lawsuits filed by paraquat users that have developed Parkinson's disease from coming into contact with paraquat over the years. It is speculated that paraquat drifting in the air can fall on people in the surrounding towns and villages and inhaled. Farmers who have sprayed paraquat on their soy, corn, and wheat fields for many years claim inhaling the weed killer has caused them to develop Parkinson's disease, a fatal neurological disorder. An avalanche of studies supports paraquat Parkinson's disease claims citing tests show inhaling paraquat causes the brain to decrease or stop producing dopamine, a neurotransmitter chemical that conveys messages between nerve cells.
After taking the training, those who want to become certified paraquat applicators must take an exam that will show they have been educated in applying and supervising others when paraquat, a restricted use pesticide (RUP) is in use. New regulations state that all workers that handle paraquat must have certification, and that "paraquat can no longer be handled by those working under the supervision of a certified applicator," according to the EPA.
Lawyers for Paraquat Lawsuits
Attorneys handling Paraquat Lawsuits for leukemia, non-Hodgkin lymphoma, and multiple myeloma offer free, no-obligation case review for individuals and families who believe they may have grounds to file a paraquat Parkinson's lawsuit. Working on a contingency basis, these attorneys are committed to never charging legal fees unless they win compensation in your paraquat Parkinson's lawsuit. The product liability litigators handling Roundup claims at the Onder Law Firm have a strong track record of success in representing families harmed by dangerous drugs and consumer products.