The US Government's Failure To Ban Paraquat is Likely For Financial Reasons Only
The EPA has thrown their full support of paraquat and has declared the pesticide is safe if used as directed on the label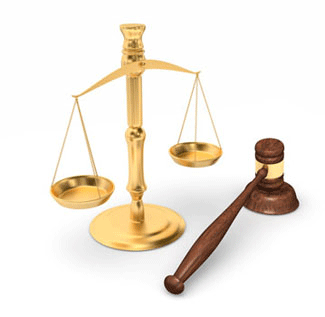 Sunday, May 30, 2021 - Financial considerations are most likely behind the Environmental Protection Agency's support of paraquat despite the proven Parkinson's disease risks. People living in the midwestern and middle American states like Illinois, Minnesota, and Missouri are at the forefront in the legal battles against Syngenta and their deadly herbicide paraquat. Farmers from those three states are spraying record amounts of the defoliant on soy, corn, and wheat crops as weeds become ever-more resistant to glyphosate in Monsanto Roundup Weed killer. According to the Minneapolis Legal Examiner, "Minnesota leads the country in agricultural production, with nearly 70,000 active farms and 25.5 million acres of farmland. It's a highly lucrative industry - the state sees $17 billion in agricultural sales every year and ranks sixth in the nation for farmland. Given the economic importance of farming, it is not surprising that Minnesota farmers use paraquat to treat their crops. But given the risks, it does raise some concerns." The EPA has been accused of being behind the curve by state environmental activists at Pollinate Minnesota, in not banning paraquat. The group, according to MLE, is leaving farmworkers, children, and other defenseless people behind in failing to protect them from paraquat's health risks. Studies going back decades would indicate that Syngenta should have known about the risks to one's neurological system from repeatedly inhaling the defoliant. Study after study published in peer-reviewed articles links coming in contact with paraquat with developing Parkinsons Disease. Health experts are concerned that people living and working in the area surrounding paraquat farms risk exposure to paraquat because the deadly defoliant is applied by air and can travel in any direction the wind blows. Parkinsons lawyers warn the public about its dangers and side effects and offer a free consultation and work on a contingency basis.
The paraquat label requires farmers to take herbicide application training and obtain a license. The license also makes it illegal for a licensed applicator to supervise a non-licensed applicator. Paraquat is so toxic just one sip can kill a person. The EPA has required that Syngenta repackage paraquat so that it can not be transferred to anything except an approved applicator system. In the past, many people had died from accidentally drinking paraquat or paraquat residue in a container where it had been stored. Real-life examples of accidental paraquat poisoning are listed on the EPA's paraquat web page. "In 2013, a 70-year-old female ingested some contents of a re-used iced tea bottle that contained paraquat, unknown to her. In 2010, a 44-year-old male mistakenly drank paraquat, which he thought was fruit juice. In 2008, an 8-year-old boy drank paraquat that had been put in a Dr. Pepper bottle, which he found on a window sill in the garage," and many more.
More than 70 people with Parkinson's disease, or their loved ones on their behalf, have filed suit alleging that spraying paraquat caused them to develop the life-threatening deadly neurological disorder. The first bellwether trial is on June 1, 2021. Plaintiff attorneys hope the trial will provide the impetus for what experts think could be a large mass tort action.
Lawyers for Paraquat Lawsuits
Attorneys handling Paraquat Lawsuits for leukemia, non-Hodgkin lymphoma, and multiple myeloma offer free, no-obligation case review for individuals and families who believe they may have grounds to file a paraquat Parkinson's lawsuit. Working on a contingency basis, these attorneys are committed to never charging legal fees unless they win compensation in your paraquat Parkinson's lawsuit. The product liability litigators handling Roundup claims at the Onder Law Firm have a strong track record of success in representing families harmed by dangerous drugs and consumer products.