The Growth Rate of Spraying Paraquat Parallels That of Parkinson's Disease
No other credible explanation can be given as to why Parkinson's disease rates are skyrocketing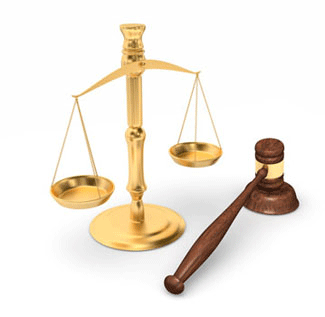 Wednesday, June 9, 2021 - Paraquat is the weed killer American farmers turn to when the weeds that steal nutrients and water from the soil and destroy their crops become so pesticide-resistant only the most toxic chemical will curb them. Paraquat is a defoliant of last resort for many farmers that were previously too afraid to use it. Paraquat is so toxic that accidental poisoning is a cause for concern, as is using the chemical to commit suicide. The Environmental Protection Agency (EPA) endorses the use of paraquat if used as directed. The agency has, however, passed strict laws outlining the safe use the herbicide. Scientific studies published over the last three years link using paraquat regularly with developing Parkinson's disease. Studies have determined that inhaling the fumes from paraquat spraying can damage the brain cells that produce dopamine, a key neurotransmitter of information from brain cell to brain cell. When dopamine production is altered, the brain can no longer coordinate muscle movement or mental functions. Parkinson's disease patients have regular tremors while resting, shaking, stiffness, loss of memory, and other physical symptoms. Living a normal life is difficult, if not impossible, for Parkinson's patients. Paraquat disease lawyers offer a free consultation and work on a contingency basis.
Parkinson's disease causes thousands of deaths every year and the number is growing exponentially. Researchers link the exponential growth of Parkinson's disease with the geometric growth rate of the number of tons of paraquat sprayed. The Center for Disease Control (CDC) writes, "From 1999 to 2017, age-adjusted death rates for Parkinson's disease among adults aged ≥65 years increased from 41.7 to 65.3 per 100,000 population. Among men, the age-adjusted death rate increased from 65.2 per 100,000 in 1999 to 97.9 in 2017. Among women, the rate increased from 28.4 per 100,000 in 1999 to 43.0 in 2017." Scientists rightly point out that such a near-verticle increase in the death rate from Parkinson's disease could not be attributed to a natural genetic mutation or a sudden change in the human genome, but could instead be linked to the enormous environmental contamination that is being caused by spraying paraquat and other toxic farm chemicals.
Lawsuits are being filed by plaintiffs that claim their exposure to paraquat caused their Parkinson's disease. Moreover, the claims state that executives at Syngenta and Chevron, the makers of paraquat, have long known about paraquat's Parkinson's disease connection and have hidden the facts from government regulators and the public. The neighborhoods surrounding paraquat spraying farms are at risk of paraquat drift and paraquat contaminating the local drinking water. Paraquat may eventually be linked to causing not only Parkinson's disease but also autism and obesity.
One law firm recently wrote on JD Supra about the concern a leading Parkinson's disease group has over the use of paraquat. "The National Law Review reported The Unified Parkinson's Advocacy Council submitted a letter to the Environmental Protection Agency (EPA) in which it noted, "Recent research links paraquat and several other herbicides to the development of Parkinson's pathology and symptoms." In the letter, the Unified Parkinson's Advocacy Council urged the EPA to ban the use of the herbicide in the U.S., which, as of April 2021, the agency has not done."
Lawyers for Paraquat Lawsuits
Attorneys handling Paraquat Lawsuits for leukemia, non-Hodgkin lymphoma, and multiple myeloma offer free, no-obligation case review for individuals and families who believe they may have grounds to file a paraquat Parkinson's lawsuit. Working on a contingency basis, these attorneys are committed to never charging legal fees unless they win compensation in your paraquat Parkinson's lawsuit. The product liability litigators handling Roundup claims at the Onder Law Firm have a strong track record of success in representing families harmed by dangerous drugs and consumer products.