The EPA's Paraquat Applicator Requirements May Be Insufficient
Licensed applicators of the deadly weedkiller paraquat allegedly are developing Parkinson's disease despite taking safety precautions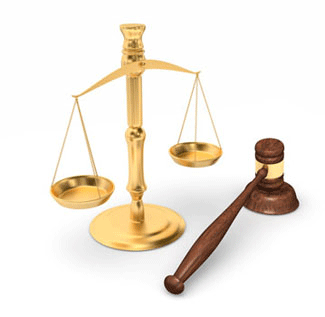 Friday, June 4, 2021 - Even though many countries have banned the use of paraquat, the United States health agencies stand behind it as being safe if the instructions on the label are followed. The EPA has, however, implemented steps it thought might ensure the safety of paraquat users. Those measures, however, may have fallen short. The regulations that have been placed on using paraquat by the Environmental Protection Agency (EPA) may not go far enough to protect the health of farmers that use the herbicide. Also, a paraquat applicator must complete a training course and become licensed, renewed every three years, to legally use the defoliant. According to the EPA, "certified applicators must successfully complete an EPA-approved training program before mixing, loading, and/or applying paraquat. The training provides important information about paraquat's toxicity, new label requirements and restrictions, and the consequences of misuse." Despite the EPA's best efforts, people using paraquat continue to be exposed to the deadly chemical and allegedly continue to develop Parkinson's disease, a neurological disorder that leads to death. visit Paraquat Parkinsons lawsuit for more information.
A lawsuit was filed in the Northern District of California the other day by a farmer who had completed the EPA's training and become a licensed paraquat applicator. Russell Danes alleges that the long-term, prolonged, low-dose exposure to paraquat caused him to develop Parkinson's disease and that the companies, Syngenta and Chevron, failed to warn of that specific danger. Danes followed all EPA licensing requirements to the tee and also the bottle's instructions. Lawyers and Settlements tell readers, "Denes v. Syngenta claims that he had no reason to suspect that chronic, low-dose exposure to Paraquat could cause neurological diseases such as Parkinson's disease. He was unaware of this risk because the manufacturers, Syngenta and Chevron, had withheld this information from regulators and consumers."
The EPA and government health experts have made progress in alerting the public to the dangers of accidentally drinking paraquat and most people now know that even one sip of paraquat can cause death. Syngenta has been required to add chemicals to paraquat to make it smell horrible to help minimize accidental poisoning. The paraquat label also prohibits users from transferring it to any container other than the one it came in or an authorized sprayer. Syngenta has also addressed the paraquat suicide issue by adding a chemical to paraquat that induces immediate vomiting before it is absorbed into the bloodstream and causes death.
The Danes lawsuit is one of the hundreds that have been filed against Syngenta and Chevron, the makers of paraquat, for negligence and fraud, surrounding many aspects of the manufacturing and marketing of the deadly weed killer. Cases filed in multiple states will remain individual but are in the process of being organized into multi-district litigation to streamline administrative procedures and also to make decisions about the complicated science linking inhaling and being exposed to paraquat and developing Parkinson's disease.
Lawyers for Paraquat Lawsuits
Attorneys handling Paraquat Lawsuits for leukemia, non-Hodgkin lymphoma, and multiple myeloma offer free, no-obligation case review for individuals and families who believe they may have grounds to file a paraquat Parkinson's lawsuit. Working on a contingency basis, these attorneys are committed to never charging legal fees unless they win compensation in your paraquat Parkinson's lawsuit. The product liability litigators handling Roundup claims at the Onder Law Firm have a strong track record of success in representing families harmed by dangerous drugs and consumer products.