The EPA's Decision May Expose Farmworkers to Unreasonable Health Risks Including Paraquat Brain Damage
The Environmental Protection Agency is being sued by farmworkers for failing to recognize the dangers paraquat poses to human health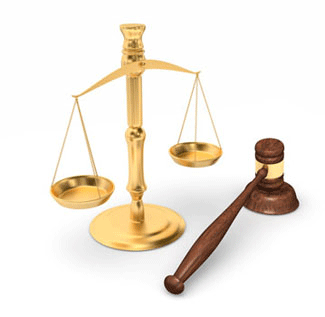 Sunday, October 10, 2021 - The EPA has stated to have thoroughly researched the allegations of a link between coming into contact with paraquat and developing Parkinson's disease using the best science available and concluded there is no connection between the two. A group of farmworkers recently filed suit against the EPA for failing to ban the defoliant after investigating the science that underlies using it and getting Parkinson's. According to Reuters, the lawsuit alleges that farmworkers were, "allegedly exposed to unreasonable health risks, including Parkinson's." There are hundreds of lawsuits that have been consolidated in multidistrict litigation that claims the plaintiffs have developed paraquat Parkinson's disease from regularly inhaling the defoliant mist that was sprayed on the farm where they were working or drifted in the air to their nearby community.
Concern about Paraquat dangers continues to accelerate as different people from a surprisingly diverse cross-section of occupations and habitats are suing Syngenta and Chevron, the manufacturers and sellers of the chemical weedkiller. Plaintiffs claim that working, living, or playing near farms or businesses that spray or have sprayed the weed killer could cause one to develop Parkinson's disease, a deadly neurological disorder. Hundreds of lawsuits allege that repetitive low-dose exposure to paraquat by inhalation could cause Parkinson's disease, a form of brain damage. Inhaling paraquat allegedly causes gradual yet permanent and irreversible damage to the cells in the brain that produce dopamine, a neurological transmitter chemical that allows brain cells to communicate with one another properly and govern motor skills.
The Environmental Protection Agency (EPA) has sided with Syngenta and Chevron, the two of the more prominent paraquat patent holders, and extended the chemical's license for another 15 years. In 2021, the agency added a list of new restrictions on handling the defoliant to try and protect people who spray the herbicide on crops. The more severe restrictions lessen the amount of paraquat that drifts through the air and lands on nearby businesses, homes, parks, and playgrounds. Farmers, farmworkers, landscapers, and others have all filed paraquat Parkinson's disease lawsuits. Most recently, a licensed paraquat applicator filed a lawsuit claiming that the EPA's paraquat license training failed to warn about inhaling paraquat fumes that could cause Parkinson's disease. According to AboutLawsuits.com, the lawsuit alleges, "Although Plaintiff James Hallman knew that the Paraquat to which he was exposed was acutely toxic, he had no reason to suspect that chronic, low-dose exposure to Paraquat could cause neurological diseases such as Parkinson's disease, the lawsuit states. Plaintiff James Hallman was never told, either by a medical professional, by the media, or by the Defendants, that chronic, low-dose exposure to Paraquat could cause him to suffer Parkinson's disease." What is most surprising about the EPA extending paraquat's license is that most environmental groups and experts thought that the incoming president's administration would be stricter and force a ban on paraquat.
Lawyers for Paraquat Lawsuits
Attorneys handling Paraquat Lawsuits for leukemia, non-Hodgkin lymphoma, and multiple myeloma offer free, no-obligation case review for individuals and families who believe they may have grounds to file a paraquat Parkinson's lawsuit. Working on a contingency basis, these attorneys are committed to never charging legal fees unless they win compensation in your paraquat Parkinson's lawsuit. The product liability litigators handling Roundup claims at the Onder Law Firm have a strong track record of success in representing families harmed by dangerous drugs and consumer products.