The EPA Thinks Paraquat is Safe Contrary to Multiple Scientific Studies
More than 20 countries have banned the defoliant because of its links to Parkinson's Disease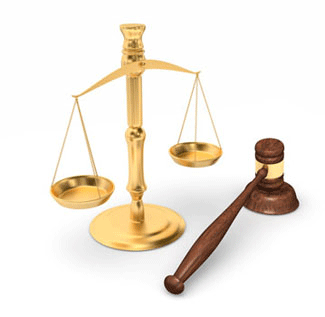 Monday, April 19, 2021 - April is Parkinson's Disease awareness month. What better way to pay tribute to those with the condition than to expose a potential source of the disease. Paraquat is the active ingredient in Syngenta's popular Gramoxone herbicide. Although Syngenta is not currently a household word like Monsanto or Roundup, this could change as study after study links the chemical defoliant with causing Parkinson's disease.
Paraquat is an herbicide designed to kill weeds and is similar to Monsanto's Roundup weed killer. One big difference, however, is the chemical's toxicity. While a farmer, farmworker, or another user must regularly come into direct skin contact with glyphosate for a person to feel its toxic effects, scientists think that merely living nearby to a crop or field that has been sprayed with paraquat could cause a family member to develop Parkinson's disease from Paraquat. Research shows that the closer one lives or works near a field that has been sprayed with Paraquat, the greater the risk. Studies confirm this and some think the risks of developing Parkinson's Disease could be as much as ten times higher if a farm or field near your neighborhood is using the chemical. Other ways Paraquat is used is by electrical utilities to cut a swath through forested and undeveloped areas to clear the way for utility towers and wires. This application of the defoliant is particularly nasty because the chemical inevitably runs off into nearby lakes and streams and may pollute the local drinking water.
The United States continues to endorse paraquat and allow farmers and others to use it, even though the chemical is considered toxic, dangerous to human health, and is banned from more than 20 countries. The previous pro-business, anti-climate Environmental Protection Agency endorsed using paraquat as being essential for farmers. The EPA wrote: "In the 2019 draft human health risk assessment, EPA found no dietary risks of concern associated with paraquat when it is used according to the label instructions." This EPA statement mirrors the agency's position on Monsanto's glyphosate when on March 13, 2021, it made clear its opinion. "The EPA continues to find that there are no risks of concern to human health when glyphosate is used in accordance with its current label. EPA also found that glyphosate is unlikely to be a human carcinogen."
Paraquat use in the United States is growing to alarming levels. According to National Law Review: "In the United States, paraquat use isn't just legal - it's on the rise. The total amount of paraquat usage in the U.S. doubled between 2006 and 2016, the National Water-Quality Assessment (NAWQA) Project reported." Farmers may turn to paraquat when the local weeds have become Roundup-resistant. Agricultural workers are on the front lines when it comes to being exposed to paraquat. Some are filing lawsuits. Paraquat Parkinson's disease lawyers are interviewing families and individuals that have worked or lived close to where paraquat was used and have developed the disease.
More Recent paraquat Parkinson's Lawsuit News:
Lawyers for Paraquat Lawsuits
Attorneys handling Paraquat Lawsuits for leukemia, non-Hodgkin lymphoma, and multiple myeloma offer free, no-obligation case review for individuals and families who believe they may have grounds to file a paraquat Parkinson's lawsuit. Working on a contingency basis, these attorneys are committed to never charging legal fees unless they win compensation in your paraquat Parkinson's lawsuit. The product liability litigators handling Roundup claims at the Onder Law Firm have a strong track record of success in representing families harmed by dangerous drugs and consumer products.