The EPA Puts The Lives Of Men, Women, And Children At Risk Of Life-Long Illness By Failing To Ban Paraquat
32 countries around the world, even China, have banned using paraquat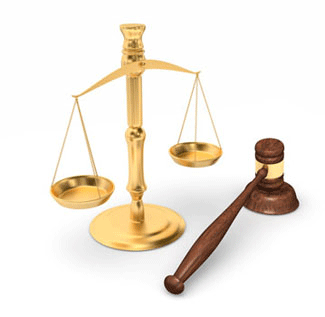 Tuesday, October 26, 2021 - Paraquat lawyers representing environmental health and safety organizations have file suit and are asking the courts to ban paraquat since the EPA has been unwilling to act. Leaders from the Pesticide & Work Safety Project at California Rural Legal Assistance Foundation, the Pesticide Action Network of North America, Toxic Free North Carolina, and the the Center for Biological Diversity have expressed their dismay at the Biden administrations lack of concern for American farmworkers. The Environmental Protection Agency (EPA) is under fire from groups that are concerned the agency is ignoring the dangers that farmworkers develop Paraquat Parkinson's disease from coming into contact with the chemical defoliant. The EPA claims that there is no link between using paraquat and Parkinson's disease and that the decision was made after extensively reviewing the best scientific data available. As a result, the EPA extended the license for manufacturers of paraquat to sell the herbicide in the US for another 15 years. That aside, the agency addressed the needs of farmers and others to be trained in the safe application, storage, and handling of paraquat to lessen the chances of the applicator and others getting sick. Millions of residents of communities surrounding farms and may also be exposed to paraquat through runoff into the water table and through the air by drift after spaying. Most residents responded to questions about dangerous chemicals being sprayed on nearby farms by saying that they are concerned about their health because there is a constant smell of pesticides in the air. One of the EPA's more pressing concerns was to ban the storage of paraquat in any container that is not one that it was sold in.
In England, activists are holding a nationwide pesticides amnesty day to try and get people that are storing paraquat unsafely in their attics, basements, garages, and backyard sheds in nondescript containers for fear of being discovered with the substance and facing a monetary fine. "Conservationists say similar amnesties should be rolled out nationwide, amid fears banned substances including neonicotinoids, paraquat, and DDT could be gathering dust in garages, sheds and outbuildings across the country," according to INews.uk.co. There is no doubt that people considering digging up and turning in their banned weedkiller should exercise extreme caution that youngsters do not think that the liquid is a soft drink and ok to consume.
Environmentalists looking to ban paraquat highlight the fact that millions of US farmworkers were deemed essential during the Covid-19 pandemic for the indespensible role they play in the nations food chain yet the EPA is willing to risk their health and lives to paraquat exposure. The number of farmworkers that have become sickened or developed Parkinson's disease from paraquat exposure is hard to estimate for fear of being prosecuted for being in the country illegally. "It is unconscionable that EPA so devalues the lives of farmworkers as to allow the continued use of this harmful toxic pesticide," said Jeannie Economos, Pesticide Safety and Environmental Health Project Coordinator for the Farmworker Association of Florida," as reported by EarthJustice.org.
Lawyers for Paraquat Lawsuits
Attorneys handling Paraquat Lawsuits for leukemia, non-Hodgkin lymphoma, and multiple myeloma offer free, no-obligation case review for individuals and families who believe they may have grounds to file a paraquat Parkinson's lawsuit. Working on a contingency basis, these attorneys are committed to never charging legal fees unless they win compensation in your paraquat Parkinson's lawsuit. The product liability litigators handling Roundup claims at the Onder Law Firm have a strong track record of success in representing families harmed by dangerous drugs and consumer products.