The EPA Paraquat Golf Course Ban Comes Too Late For Millions of Golf Enthusiasts and Thousands of Golf Course Workers
Avid golfers and their caddies may have been exposed to toxic low-dose quantities of paraquat while playing their favorite sport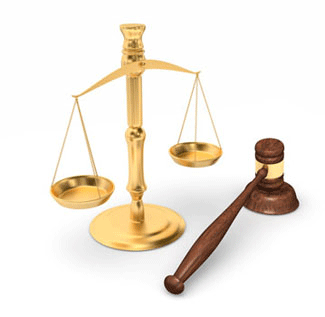 Wednesday, September 22, 2021 - Golf caddies may think twice before licking their customer's golf balls clean or putting a tee in their mouth after reading about how deadly paraquat weedkiller is. There are more than 40,000 golf courses in the world employing hundreds of thousands of people that either work in course maintenance or walk the course as caddies several times per day. One thing that every course has in common, besides its difficulty to play, is that the fairways and greens are landscaped frequently, and manicured to be weed-free. And another thing I am sure of is that the weeds that would normally be an eyesore on the course did not magically disappear. Golf course landscape maintenance workers commonly spray paraquat or other weedkillers on nearly every inch of a folf course to kill weeds from the first tee to the eighteenth green. It comes as no surprise that hundreds of golf course workers, players, and golf club caddies have developed Paraquat Parkinson's disease from their regular exposure to paraquat. A former Oak Park Country Club golf course caddy has filed a lawsuit claiming that his repetitive exposure to Gramaxone paraquat caused him to develop the deadly neurological disorder, according to an article recently in AboutLawsuits.com (AL). For the uninitiated, a caddie is a man or woman who carries the clubs.
Chicago area resident "James Robinson filed the complaint on September 21 in the U.S. District Court for the Southern District of Illinois, directly blaming exposure to the controversial weed killer for causing his debilitating neurological disorder," according to AL. Justice Count.com explains that using paraquat has become more popular over the last decade as weeds that were once controlled using glyphosate evolve to become resistant to the herbicide. Although paraquat's use is currently banned on golf courses, golf course landscape maintenance workers, caddies, and golfers themselves have been exposed to repetitive low-doses of paraquat, the symptoms of which may not become apparent for years after stopping exposure. Paraquat use is now restricted to farms and its use is heavily regulated by the Environmental Protection Agency. Paraquat was sprayed on golf courses for decades before the ban went into effect. On July 21, 2021, the EPA issued a list of restrictions for paraquat including, "To prevent severe injury and/or death from paraquat ingestion, all paraquat products must never be used around home gardens, schools, recreational parks, golf courses, or playgrounds," the EPA wrote.
Paraquat lawsuits have been filed by plaintiffs that work around the chemical and claim to have developed Parkinson's disease from regularly inhaling its fumes. Paraquat Parkinson's disease lawyers interviewing people with the disease include golfers and golf course workers in the pool of those at risk of getting sick. Early signs that a person is developing the slowly progressing condition are shaky hands, an unsteady gate, and all-over muscle tremors.
Lawyers for Paraquat Lawsuits
Attorneys handling Paraquat Lawsuits for leukemia, non-Hodgkin lymphoma, and multiple myeloma offer free, no-obligation case review for individuals and families who believe they may have grounds to file a paraquat Parkinson's lawsuit. Working on a contingency basis, these attorneys are committed to never charging legal fees unless they win compensation in your paraquat Parkinson's lawsuit. The product liability litigators handling Roundup claims at the Onder Law Firm have a strong track record of success in representing families harmed by dangerous drugs and consumer products.