The Environmental Working Group Hopes The New Administration In Washington DC Will Ban Paraquat
The new administration is likely to be more environmentally protective and support an EPA ban on paraquat and other environmentally unfriendly pesticides and herbicides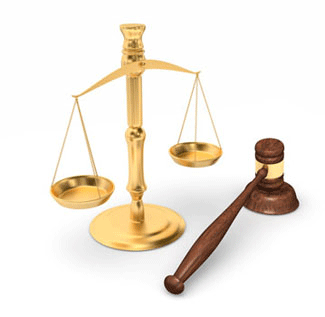 Friday, July 2, 2021 - There is no question that our children need the protection of responsible adults that care enough to put the child's needs before those of their own. That is the premise of a recent opinion paper published by the Environmental Working Group (EWG) one of the nation's leading environmental preservation associations. Politic's aside, the Environmental Protection Agency's record of safeguarding children's health was miserable under the previous administration, and the EWG looks forward to the government health watchdog being more sensitive to human suffering and their needs. The Trump Administration was notorious for putting the needs of businesses before those of enforcing environmental regulations. The Trump administration often boasted of cutting two regulations for every new one that was put on the books. This massive deregulation enabled corporate farms to more than double the amount of paraquat that was sprayed over the last five to ten years. The exponential growth rate of spraying paraquat on row crops in California, Texas, Illinois, and many other midwestern states coincides with the explosion in the number of cases of Parkinson's Disease, a deadly neurological disorder. Thousands of farmers, farmworkers, and those that live and work near paraquat farms, that have developed Parkinson's disease, are consulting paraquat Parkinson's disease lawyers, who often will work on a contingency basis, to see if they qualify to file a claim for monetary compensation.
The EWG blames the EPA under the previous administration for looking the other way and ignoring pleas and the decisions of other countries like China, the European Union, and Brazil, and ban paraquat. Instead, the Trump EPA's position was that paraquat was safe to human health when used as directed, completely failing to take into consideration the chemicals discernment by the prevailing wind and landing on homes, businesses, churches, children's playgrounds, and other spots human beings work, live and play surrounding paraquat-spraying farms. The EWG is particularly concerned with paraquat leaching from the farm into the water table that supplies every community that surrounds a farm that sprays the herbicide. The EWG writes: "Paraquat is a neurotoxic herbicide associated with increased risk for Parkinson's disease that has been prohibited in the EU since 2007, yet its use in the U.S. has steadily increased. EWG estimates that 1.2 million people in Texas have paraquat in their drinking water." Drinking water that is contaminated with paraquat is of particular concern since it is a well-known fact that as little as one sip of paraquat can cause death. Accidental paraquat poising and using paraquat to commit suicide are two more reasons the EWG thinks that paraquat should be banned.
Not everyone is thrilled about the new EPA potentially canceling the executive orders that have allowed the use of agricultural pesticides and herbicides to increase unabated. Stay tuned for more as, "In one of his first acts Wednesday, President Joe Biden ordered federal agencies to review Trump-era rules that advocacy groups said harmed public health and the environment.," Investigate Midwest wrote,
Lawyers for Paraquat Lawsuits
Attorneys handling Paraquat Lawsuits for leukemia, non-Hodgkin lymphoma, and multiple myeloma offer free, no-obligation case review for individuals and families who believe they may have grounds to file a paraquat Parkinson's lawsuit. Working on a contingency basis, these attorneys are committed to never charging legal fees unless they win compensation in your paraquat Parkinson's lawsuit. The product liability litigators handling Roundup claims at the Onder Law Firm have a strong track record of success in representing families harmed by dangerous drugs and consumer products.