The Environmental Protection Agency Advises How To Protect Against Paraquat Death
Spraying paraquat as directed causes it to land on nearby neighborhoods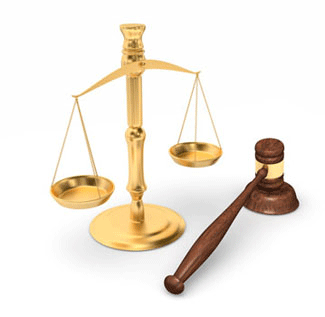 Saturday, May 22, 2021 - The EPA warns, "If you, your child, or anyone else comes in contact with paraquat, seek medical assistance immediately. Ingestion of paraquat can be fatal, and dermal (skin) or eye contact can have serious lasting effects." One of the procedures that must be followed, according to the EPA, is that paraquat can only be handled by a certified licensed applicator and no other person, even if he/she is under the supervision of a licensed applicator. Paraquat may not be transferred into another container to prevent accidental poisoning. Paraquat is to be stored in a secure location where children do not have access. Paraquat may not be used around "home gardens, schools, recreational parks, golf courses or playgrounds." The EPA requires that personal protective equipment be used when handling the chemical. The NIH writes, " The personal protective equipment required for early entry is: coveralls, chemical-resistant gloves, shoes plus socks, and protective eyewear. Applicators and other handlers (other than mixers and loaders) must wear a long-sleeved shirt and long pants, chemical-resistant gloves, shoes plus socks." New legislation is pending that would require an applicator to be in an enclosed cab if spraying by a tractor. Paraquat is also a factor in many of the approximately 2000 annual suicide attempts that involve drinking the weedkiller. Paraquat lawsuit lawyers work on a contingency basis and offer a free consultation with no obligation to file a lawsuit claim.
Hundreds of lawsuits are in the earliest stages that accuse Syngenta and Chevron of failing to adequately warn people of the dangers of drinking, inhaling, or touching paraquat. The first bellwether trial against Syngenta, Chevron Phillips Chemical Company, and Growmark Inc. over paraquat, the most deadly weedkiller causing Parkinson's disease, is scheduled to begin on Monday, June 1 without a jury in an Illinois state court. According to Courtroom View News, the trial presided over by St. Clair County Associate Judge Kevin Hoerner is expected to take six weeks and may set the stage for plaintiffs in future litigations. Paraquat is accused of causing Parkinson's disease in farm workers and those who work and live within a certain radius of a paraquat farm. Paraquat farmers spray it on soybeans, corn, wheat, and other types of staple food commodities. Paraquat is airborne and a percentage travels with the wind to land where it may be.
A large punitive damages award could cause the media to alert people who have been injured by using, inhaling, or otherwise coming into contact with the defoliant regularly for years. Studies come out every week that link paraquat with developing Parkinson's disease, a fatal neurological disorder. The trial features plaintiffs Thomas and Diana Hoffman and claims "Thomas Hoffman developed Parkinson's disease after decades of exposure to paraquat while working as a farmer. He died in 2017." The defendant's case is built on the mountain of evidence that has been examined by the US Food and Drug Administration and Environmental Protection Agency (EPA) that state paraquat is safe when used as direct on the product's label and in accordance set forth by the EPA.
Lawyers for Paraquat Lawsuits
Attorneys handling Paraquat Lawsuits for leukemia, non-Hodgkin lymphoma, and multiple myeloma offer free, no-obligation case review for individuals and families who believe they may have grounds to file a paraquat Parkinson's lawsuit. Working on a contingency basis, these attorneys are committed to never charging legal fees unless they win compensation in your paraquat Parkinson's lawsuit. The product liability litigators handling Roundup claims at the Onder Law Firm have a strong track record of success in representing families harmed by dangerous drugs and consumer products.