Thailand Upholds Their Ban of Paraquat
Banning the use of paraquat could hasten the demise of the Covid-19 shaken global food supply chain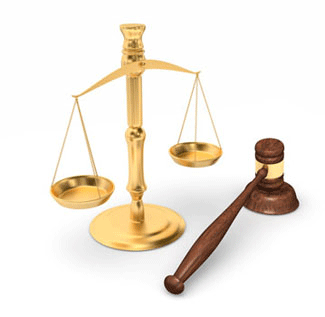 Tuesday, May 25, 2021 - A global reset after Covid-19 may include measures taken by environmentally-conscious governments to ban the use of certain toxic chemicals despite farmers insisting that it will send the cost of food production skyrocketing and cause losses that could put them out of business. Supply and demand dynamics throughout the food production industry and others have already been shaken to the core by nearly two years of intermittent shutdowns and other restrictions that have prohibited restaurants from operating at capacity, all of which have sent demand plummeting. Some cities are in their fourth wave of the shutdown, and few restaurants or eateries remain. Many have served customers outdoors only during the pandemic. Diners have been subjected to harassment by protestors and also the homeless begging for a handout. In light of the already devastated state of economic decay farmers face, banning paraquat may seem like little more than an inconvenience but signal a government takeover of food production to create worldwide agricultural sustainability. Parkinsons lawsuit attorneys have a winning track record litigating against big corporations and offer a free consultation.
The US Environmental Protection Agency (EPA) thinks that paraquat's economic benefits to farmers are so vital to the world's food supply chain that they may be willing to overlook the dangers using the highly toxic defoliant could be causing. Overlook may be too strong a word. The EPA has placed restrictions on those who use paraquat and requires applicators to take a chemical safety class to become licensed to spray the weed killer. A paraquat license must be renewed every three years. Those who have purchases paraquat can not transfer the chemical to any container other than the one purchased in.
In 2020, farmers in Thailand, China, and throughout the European Union have said that they will face losses because of their country's ban of paraquat and other toxic weedkillers. Reuters reported on one country's dire economic outlook given the ban on their crop-saving herbicide. "Some 10 million farming households in Thailand, one of the biggest exporters of natural rubber and sugar, use paraquat to kill weed on palm, rubber, sugarcane, corn, and cassava plantations. Without paraquat, Thai farmers will face losses in key crops, because there are no alternatives, said Sukan Sungwanna, secretary-general of the Federation of Safe Agriculture," Reuters reported. The Federation filed a petition to reverse the 2020 paraquat ban, but it was rejected. Paraquat was added to Thailand's Hazardous Substance Listing last month, meaning the production, import, export, distribution, and possession of crops that have been sprayed with paraquat is banned.
Ironically, paraquat is being blamed on potentially being the cause of another looming pandemic. Studies are being published every week that link spraying paraquat or living or working in nearby neighborhoods of farms that do with the exponential increases in Parkinson's disease, a deadly, irreversible neurological condition. According to the National Institute of Health (NIH) people with Parkinson's disease experience "tremors (trembling) in hands, arms, legs, jaw, or head, stiffness of the limbs and trunk, slowness of movement, and impaired balance and coordination, sometimes leading to falls."
Lawyers for Paraquat Lawsuits
Attorneys handling Paraquat Lawsuits for leukemia, non-Hodgkin lymphoma, and multiple myeloma offer free, no-obligation case review for individuals and families who believe they may have grounds to file a paraquat Parkinson's lawsuit. Working on a contingency basis, these attorneys are committed to never charging legal fees unless they win compensation in your paraquat Parkinson's lawsuit. The product liability litigators handling Roundup claims at the Onder Law Firm have a strong track record of success in representing families harmed by dangerous drugs and consumer products.