Syngenta's Response To Paraquat Human Deaths Was Inadequate
Many people think that paraquat is too unsafe to remain on the market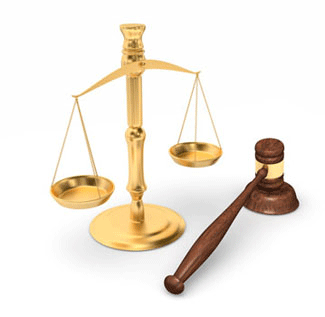 Wednesday, June 23, 2021 - The feature of paraquat that makes it so attractive to farmers is that the herbicide kills weeds faster and more thoroughly than any other defoliant on the market. Paraquat is the weed killer of last resort on farms where weeds have grown resistant to Monsanto's Roundup herbicide glyphosate. Paraquat's toxicity, unfortunately, applies to human beings also. One sip of paraquat can cause human death in only minutes, making paraquat the ideal vehicle to commit suicide. Paraquat is so toxic to humans that there is no antidote. According to an article in the Intercept titled The Paraquat Poisoning Problem, "Because it is so remarkably lethal, thousands of people around the world have used the pesticide to kill themselves. Just two years after paraquat hit the global market in 1962, there were poisonings deaths in Ireland and New Zealand. Soon suicides accounted for the majority of paraquat deaths." Parkinson lawsuit lawyers are experts with a winning track record litigating against big corporations and pharmaceutical companies.
Syngenta, the maker of paraquat, addressed the global paraquat suicide epidemic by adding chemicals to paraquat to make it harder to drink. The first chemical had a bad smell and distinguished it from \non-toxic soft drinks or coffee to which it could be mistaken. The second attempt by Imperial Chemical Industries (ICI) was to add a chemical called an emetic, that induced vomiting if drank. The emetic was labeled PP796. The U.S. Environmental Protection Agency (EPA) was becoming increasingly concerned about the number of suicides and accidental poisonings being reported around the world and set up a special review panel to study adding restrictions on the way paraquat was transported, mixed, stored, and applied. ICI rebuffed calls to add PP796 to Gramoxone because it added to their cost but finally added an amount so small that it had little effect on curbing deaths. The emetic caused vomiting, but not until an amount of paraquat sufficient to cause death had been absorbed into the bloodstream. "The company decided that PP796 should be put into Gramoxone at a concentration of 0.05 percent," according to The Intercept. This concentration was studied by a Chevron scientist named Richard Cavalli and determined to be inadequate. Internal company documents reveal that the company knew that a greater concentration would be more effective and reduce human deaths, but decided against it due to financial considerations.
Today, The Centers for Disease (CDC) control cites the measures that the EPA has undertaken or seeks to implement to make paraquat less likely to drink accidentally, safer to use, and less likely to be used as a vehicle to commit suicide. The CDC writes, "Because paraquat is highly poisonous, the form that is marketed in the United States has a blue dye to keep it from being confused with beverages such as coffee, a sharp odor to serve as a warning, and an added agent to cause vomiting if someone drinks it. Paraquat from outside the United States may not have these safeguards added." The EPA has also proposed restrictions be placed on transferring the chemical to an unapproved container, and in storing the weedkiller.
Lawyers for Paraquat Lawsuits
Attorneys handling Paraquat Lawsuits for leukemia, non-Hodgkin lymphoma, and multiple myeloma offer free, no-obligation case review for individuals and families who believe they may have grounds to file a paraquat Parkinson's lawsuit. Working on a contingency basis, these attorneys are committed to never charging legal fees unless they win compensation in your paraquat Parkinson's lawsuit. The product liability litigators handling Roundup claims at the Onder Law Firm have a strong track record of success in representing families harmed by dangerous drugs and consumer products.