Syngenta Paraquat Poisoning Whistleblower Just Wanted To Save Children's Lives
Syngenta is accused of corruption and greed for leaving a safety chemical out of the updated paraquat mixture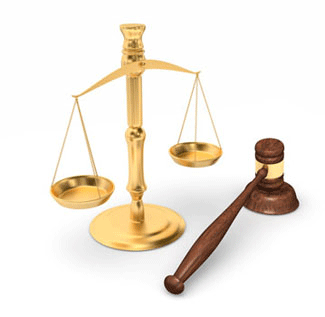 Thursday, July 22, 2021 - Legal investigators have discovered that a company toxicologist-turned-whistleblower whose job was to oversee paraquat safety is responsible for publicizing fraud and malice of forethought on the part of executives at Syngenta. For decades, Syngenta has deliberately and consciously failed to safeguard customers and others from accidental and deliberate paraquat poisonings. The US Environmental Protection Agency (EPA) has issued safety regulations in response to Syngenta's failure to adequately address the paraquat poisoning problem. Those regulations include prohibiting storing paraquat in any container other than the one that it comes in. Over 50 countries have responded to paraquat poisoning by skipping regulation and going straight to banning the deadly poison. Syngenta is a Chinese-owned company based out of Basel, Switzerland. Ironically, both China and Switzerland have banned using the deadly paraquat defoliant but allow manufacturing it to be exported. The EPA's official statement tells consumers that paraquat is safe when used as directed but makes no mention of the health and well-being of those that live, work and play in neighborhoods where farmers use the weedkiller. Paraquat Parkinson disease lawsuits are handled by top national attorneys and offer a free consultation with no obligation to file a claim.
Publiceye.ch has written an expose titled: "The Paraquat Papers" - how Syngenta put profits over product safety and tolerated thousands of deaths," that exposes the company's corruption and greed for deciding to leave out a sufficient quantity of a safety chemical from the updated paraquat mixture. The crux of the article details how internal company memos that were revealed at trials show that Syngenta executives knew that hundreds of people, including an alarmingly high number of children, every year, were accidentally being poisoned by drinking paraquat that was mistaken for a soft drink. People who wished to commit suicide recognized paraquat's ability to cause human death and hundreds died in this fashion each year around the world also. Scientists point out that as little as a sip of paraquat can be lethal.
When Syngenta executives were forced to take action the company elected to add an emetic to paraquat to induce immediate vomiting and to add another chemical to make the herbicide smell so horrible that no one would likely mistake it for something they should drink. The court documents show that both efforts were throttled by the company due to cost considerations leaving the public exposed to paraquat poisoning dangers. The Syngenta whistleblower told investigators: "Data based on more reliable laboratory testing would show that up to ten times more PP796 would be required to achieve the intended emetic effect. Syngenta and its predecessor not just refused the increase of PP796, but also any dilution or granulation, which would have made Gramoxone also safer. All this primarily on cost considerations." The lesser level of emetic chemical concentration has become the standard of all manufacturers of paraquat worldwide. The company toxicologist-turned-whistleblower summed up his motivation for exposing Syngenta telling Public Eye, "I have nothing against Syngenta. I just want the next child who accidentally swallows a mouthful of Paraquat to have a better chance of surviving."
Lawyers for Paraquat Lawsuits
Attorneys handling Paraquat Lawsuits for leukemia, non-Hodgkin lymphoma, and multiple myeloma offer free, no-obligation case review for individuals and families who believe they may have grounds to file a paraquat Parkinson's lawsuit. Working on a contingency basis, these attorneys are committed to never charging legal fees unless they win compensation in your paraquat Parkinson's lawsuit. The product liability litigators handling Roundup claims at the Onder Law Firm have a strong track record of success in representing families harmed by dangerous drugs and consumer products.