Syngenta May Have Committed Fraud By Covering Up Paraquat Parkinson's Disease Knowledge
The plaintiff claims that the defendants had an obligation to know about studies linking paraquat use and Parkinson's disease, and to disclose to the public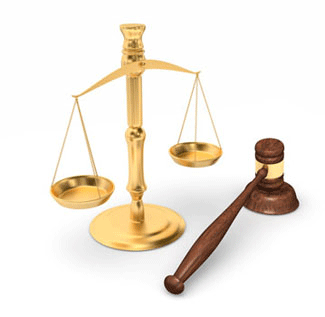 Monday, May 10, 2021 - Newly filed lawsuits claim that Syngenta Crop Protection LLC, Syngenta AG, and Chevron U.S.A. Inc., committed fraud by concealing what they knew about their weedkiller paraquat being linked to causing Parkinson's disease (PD), and other known health risks for farm workers and those living and working nearby farms where the deadly defoliant is sprayed. Illinois resident Dale Smith filed suit in the Northern District of California and is looking to recover damages for personal injuries resulting from many years of using and coming into contact with paraquat. Mr. Smith suffers from Parkinson's disease. The plaintiff claims that the defendants had an obligation to know and to disclose to the public, or to withdraw the product from sale altogether, of the large number of peer-reviewed scientific studies that link coming into contact regularly with paraquat causing Parkinson's disease. One interesting paper was published by Nature.com and describes the studies that show overwhelming evidence that paraquat causes Parkinson's disease. "More than 40 epidemiological studies, published during the past three decades, provide data on the issue of pesticide exposure and the risk of PD." According to the National Institute of Health (NIH) "Parkinson's disease is a brain disorder that leads to shaking, stiffness, and difficulty with walking, balance, and coordination. Parkinson's symptoms usually begin gradually and get worse over time. As the disease progresses, people may have difficulty walking and talking." Another study claims that inhaling Parkinson's disease affects the olfactory system causing brain cells to stop producing dopamine, a chemical critical for transmitting neurons from brain cell to cell.
According to the lawsuit the plaintiffs allege, "Many epidemiological studies (studies of the patterns and causes of disease in defined populations) have found an association between paraquat exposure and PD, including multiple studies finding a two- to five-fold or greater increase in the risk of PD in populations with occupational exposure to paraquat compared to populations without such exposure," and that "Defendants had knowledge of these studies and the relationship between paraquat exposure and PD but actively and fraudulently concealed this information from Plaintiff and others," About Lawsuits points out. Paraquat Parkinsons disease lawyers are interviewing prospective plaintiffs and their loved ones to see if there is a connection between being an occupational user or living in a nearby neighborhood to where paraquat is sprayed, and the plaintiff's deadly neurological condition. There are about 500,000 Parkinson's disease victims in the US, and the number is doubling at a rate commensurate with the increase of spraying the deadly herbicide on corn, soybean, and other crops.
Paraquat is being used more than ever on farms across the United States despite the mountain of evidence linking the deadly herbicide with developing Parkinson's disease. Paraquat is banned throughout the European Union and in many other countries. The pro-business Environmental Protection Agency continues to look the other way and ignore claims of farmworkers and others that paraquat has sickened them.
Lawyers for Paraquat Lawsuits
Attorneys handling Paraquat Lawsuits for leukemia, non-Hodgkin lymphoma, and multiple myeloma offer free, no-obligation case review for individuals and families who believe they may have grounds to file a paraquat Parkinson's lawsuit. Working on a contingency basis, these attorneys are committed to never charging legal fees unless they win compensation in your paraquat Parkinson's lawsuit. The product liability litigators handling Roundup claims at the Onder Law Firm have a strong track record of success in representing families harmed by dangerous drugs and consumer products.