Syngenta Has Resisted Gramoxone Safety Improvements For Decades
A chemical added to Gramoxone to induce vomiting was insufficient, and the company allegedly knew it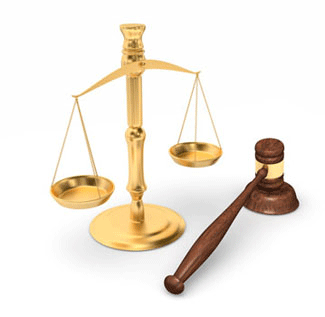 Thursday, April 22, 2021 - Drinking only one tablespoon (10 ml) of paraquat could kill you as it did a 16-year old girl trying to playfully scare her parents recently. Greenpeace reports that the family is a small-scale rice farmer in Sri Lanka and that one day the young girl was only playing rough with her little brother when she jokingly sipped the deadly chemical herbicide and died one day later. The parents assert that the Gramoxone poisoning death was accidental and that the little girl did not intend to take her life. Experts agree that at least tens of thousands of people died from ingesting Gramoxone (paraquat) since it was introduced to the world in 1962, according to Michael Eddleston, a professor of clinical toxicology at the University of Edinburgh, Greenpeace reported. Greenpeace thinks that the paraquat deaths happen worldwide, starting in developed places like the United States and Europe and spreading to the third world as farmers have adopted the weed killer. Paraquat is banned in more than 50 countries because the death rate from paraquat poisoning is five to ten times greater than from any other herbicide. Spokespersons for the Swiss-owned Syngenta, the maker of Gramoxone (paraquat), continue to tell consumers that the product is safe if used as directed.
To lessen the pressure by government health agencies to ban the herbicide by preventing accidental poisoning, Syngenta mixed a chemical into Gramoxone to induce vomiting before the weedkiller could become absorbed into the bloodstream. Court documents recently unsealed reveal that Syngenta knew for decades that this solution was ineffective and lied to regulators. "(Syngenta ) was repeatedly told by its scientists that the amount of emetic (vomit-inducing drug) in Gramoxone was too low to prevent fatal poisonings; and that it consistently resisted the widespread introduction of safety measures like dilution because it did not consider them to be "economically acceptable" solutions to "the suicide problem". A former, now-deceased ICI toxicologist allegedly forged documents that overestimated the effectiveness of the emit in Gramoxone.
The Syngenta poisoning safety coverup is only one of many critical consumer health safety issues that plaque Gramoxone. Paraquat allegedly causes Parkinson's Disease in people that live near farms, utilities, or other areas where paraquat has been sprayed. The loved ones of people that have developed Paraquat Parkinson's disease have filed lawsuits on their behalf seeking compensatory and punitive damages. Parkinson's disease is an insidious, degenerative condition where the patient suffers a loss of motor skills and a loss of memory among many other maladies. A recent lawsuit filed by an Illinois farmer claims that he allegedly developed Parkinson's disease by being; "repeatedly exposed to and inhaled, ingested, or absorbed paraquat in the course of mixing, spraying, and otherwise applying it to fields in various counties in Illinois between 1983 and 2002. After this repeated and consistent exposure, he began suffering from neurological injuries consistent with Parkinson's disease (PD)," New York Legal Examiner reports.
More Recent paraquat Parkinson's Lawsuit News:
Lawyers for Paraquat Lawsuits
Attorneys handling Paraquat Lawsuits for leukemia, non-Hodgkin lymphoma, and multiple myeloma offer free, no-obligation case review for individuals and families who believe they may have grounds to file a paraquat Parkinson's lawsuit. Working on a contingency basis, these attorneys are committed to never charging legal fees unless they win compensation in your paraquat Parkinson's lawsuit. The product liability litigators handling Roundup claims at the Onder Law Firm have a strong track record of success in representing families harmed by dangerous drugs and consumer products.