Syngenta-Funded Study Finds No Link Between Parkinson's Disease and Paraquat
Other more objective studies, however, reinforce the belief that being exposed to paraquat can lead to developing Parkinson's disease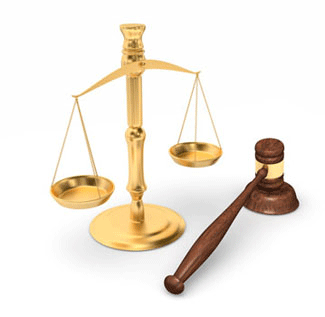 Tuesday, June 8, 2021 - Robin Adams, a Missouri farmer's wife, claims that she was exposed to paraquat over 100 times by washing her husband's paraquat-soaked work clothing and other related actions, leading her to develop Parkinson's disease, a deadly and irreversible neurological disorder. The lawsuit against Syngenta and Chevron, the makers of paraquat, was filed in April 2021 according to LegalReader.com. The woman also handled paraquat at her job and lived on a farm where paraquat was sprayed exposing her to paraquat drift in the air and also runoff into their property's drinking water. Ms. Adams filed the complaint in the U.S. District Court for the Eastern District of Missouri. The lawsuit states that while certain warnings may be given about using and handling paraquat, no mention of the risk of developing Parkinson's disease and that Syngenta and Chevron have covered up what they knew about the connection between Paraquat and Parkinson's disease. Parkinson lawsuit lawyers are experts with a winning track record litigating against big corporations and pharmaceutical companies.
The Adams lawsuit joins hundreds of other plaintiffs with Parkinson's disease that allege inhaling, or other ingestion of the weed killer paraquat caused them to develop the severe disease. Parkinson's disease is identified in people by their tremors, limb rigidity, and a lack of balance. Parkinson's patients have problems not drooling, swallowing, poor posture, and muscle spasms. According to LR, Parkinson's patients also have " quiet, monotonous, slurred voice, a mask-like expression, smaller handwriting, and the freezing of walking gait." Parkinson's disease leads to mental depression, sleeping difficulty, constipation, and loss of the sense of smell, according to LR. The latter, loss of smell, may be directly related to breathing paraquat as studies indicate neurological damage from inhaling the chemical through the olfactory system. Beyond Pesticides analyzed the relationship between breathing pesticides and herbicides and developing neurological disorders. "Mounting evidence over the past years shows that chronic exposure to sublethal (low) levels of pesticides adversely affects the central nervous system (CNS), with agricultural chemical exposure identified as a cause of many adverse CNS impacts. In addition to CNS effects, pesticide exposure can impact a plethora of neurological diseases including, amyotrophic lateral sclerosis (ALS) and Parkinson's disease, along with cognitive function, and dementia-like diseases like Alzheimer's."
While LegalReader lists about a dozen studies that connect paraquat ingestion with developing Parkinson's disease, Parkinson's News Today recently found a study that claims there is no connection between the two in cohort analysis of around 400 workers at paraquat manufacturing plants in England. The study, funded by Syngenta, the maker of paraquat, looked at the death certificates of paraquat factory workers at four manufacturing plants in England and found that paraquat was rarely listed as the cause of death. The study was published by the Journal of Occupational Medicine and Toxicology. PNT wrote, "Workplace exposure to the herbicide paraquat during its manufacture does not lead to a greater risk of dying of Parkinson's disease or of developing the disorder, an analysis of death certificates in the U.K. found. Certificates, examined through December 2017, covered more than 950 people who had worked at four sites where paraquat was manufactured between 1961 and 1995 and were exposed to the herbicide."
Lawyers for Paraquat Lawsuits
Attorneys handling Paraquat Lawsuits for leukemia, non-Hodgkin lymphoma, and multiple myeloma offer free, no-obligation case review for individuals and families who believe they may have grounds to file a paraquat Parkinson's lawsuit. Working on a contingency basis, these attorneys are committed to never charging legal fees unless they win compensation in your paraquat Parkinson's lawsuit. The product liability litigators handling Roundup claims at the Onder Law Firm have a strong track record of success in representing families harmed by dangerous drugs and consumer products.