Spreading Awareness Of The Link Between Parkson's Disease And Using Paraquat
A mountain of scientific evidence leads to a connection between using paraquat and developing Parkinson's disease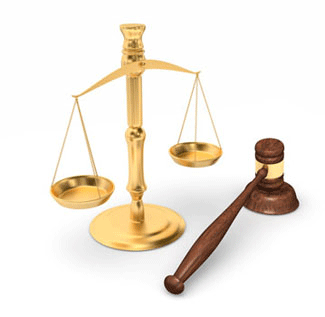 Thursday, May 27, 2021 - An Iowa farmer has initiated a class-action lawsuit against Syngenta and Chevron, the makers of paraquat, a deadly toxic weedkiller. Paraquat is, alongside glyphosate, one of the most heavily used herbicides except for the European Union, China, and about 20 other countries where the chemical is banned. More than 15 million tons of the defoliant is estimated to be sprayed on American crops every year. Reasons for banning paraquat include accidental poisoning and its use as a vehicle to commit suicide. Only one sip of paraquat can cause death. The US Environmental Protection Agency (EPA) approves the use of paraquat if used as directed, but has tightened paraquat regulations to include prohibiting transferring the chemical into a container other than the one provided by the company. Paraquat is thought to cause Parkinson's disease by entering the brain through the olfactory system and destroying the brain cells that produce dopamine, a neurotransmitter chemical that coordinates the exchange of information between brain cells. More than 70 lawsuits are pending against Syngenta and Chevron for failing to warn the public of the dangers of developing Parkinson's disease by regularly coming into contact with the herbicide. Legal experts estimate that thousands more Paraquat Parkinsons Disease lawsuits may be filed in the coming months.
Credible studies conducted by universities and independent scientists link farmwork spraying paraquat with developing Parkinson's disease, as does the recent Iowa farmer's lawsuit. DrugWatch.com recently published the astonishing revelation of just how susceptible farmers who spray paraquat are to developing a permanent neurological disorder. "One study found people who used paraquat and another pesticide called maneb had an increased risk of as much as 600 percent of developing Parkinson's, according to a 2017 letter from Unified Parkinson's Advocacy Council to the EPA." Paraquat may also disrupt the Human Genome and interfering with gut bacteria necessary for a properly functioning immune system. Scientists have noted that the proliferation of spraying paraquat coincides with the exponential rise in cases of obesity, autism, and Parkinson's disease and that it is not coincidental. Researchers can identify no change in basic human physiology to explain the rise in those neurological diseases and conclude that environmental changes must be investigated. There have been no greater environmental changes than the wholesale dousing of the world's food supply with paraquat and glyphosate, therefore a causal relationship is to be suspected.
Paraquat is usually mixed with water and filled into a backpack sprayer. The applicator walks the rows of soybean, corn, wheat, or corn crops and sprays as close to the weed bottom as possible. The deficient is sprayed via airplane when an entire crop is destroyed and dried immediately before harvesting. At all times are paraquat spray and vapor present in the air to be inhaled or fall on local neighborhoods and businesses.
Lawyers for Paraquat Lawsuits
Attorneys handling Paraquat Lawsuits for leukemia, non-Hodgkin lymphoma, and multiple myeloma offer free, no-obligation case review for individuals and families who believe they may have grounds to file a paraquat Parkinson's lawsuit. Working on a contingency basis, these attorneys are committed to never charging legal fees unless they win compensation in your paraquat Parkinson's lawsuit. The product liability litigators handling Roundup claims at the Onder Law Firm have a strong track record of success in representing families harmed by dangerous drugs and consumer products.