People With Parkinson's Disease File Lawsuits Against Syngenta and Chevron
Lawsuits are being filed around the country by people that work and/or live near farms that use paraquat, a deadly, toxic weedkiller.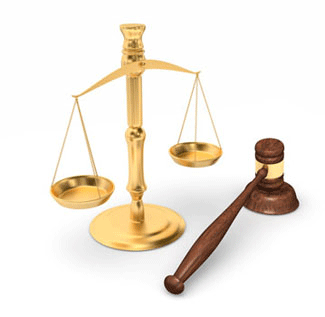 Thursday, May 20, 2021 - The saying goes, "only a sip can kill you" when describing Gramoxone paraquat, unlike other herbicides that have a tenuous connection with causing death if ingested. Paraquat is a deadly poison when swallowed. Hundreds of people around the world have used it as a mode of committing suicide. When Syngenta realized people were committing suicide by drinking Gramoxone, the company added a chemical agent to induce immediate vomiting, hoping the victim would throw up before the chemical made it to their bloodstream. Hundreds of people accuse Syngenta of negligence for failing to warn them of the dangers of inhaling, drinking, or otherwise coming into contact with the defoliant and in doing too little, too late to stop the suicide threats. Paraquat is now available to commercially trained and licenses users and is not available in retail stores. Paraquat lawyers representing people that suffer from the side effects of Paraquat disease offer a free consultation and work on a contingency basis.
The most recent lawsuit filed against Syngenta and Chevron, the makers of paraquat, and details published in the New York Legal Examiner, tells readers that a Missouri man used paraquat regularly for around 40-years and came into contact with the chemical in various ways. "According to the Missouri complaint, the plaintiff was regularly exposed to paraquat for about 40 years between 1965 and 2005-via direct exposure, pesticide drift, and contamination of drinking water. He recalls feeling the herbicide on his skin during mixing and application of Paraquat products, and on multiple instances, remembers being coated with it while applying it."
Paraquat is currently an herbicide of the last choice and used when weeds have evolved to be resistant to other weedkillers like Monsanto's Roundup. The US Environmental Protection Agency (EPA) is on record as supporting bother paraquat, manufactured by Syngenta and sold under the brand name Gramoxone, and also glyphosate soled under the brand name Roundup by Monsanto, as being safe when used as directed. Unfortunately for farmers and those that live and work in nearby neighborhoods, the wind can carry paraquat back into the face, hands, and clothing of anyone who walks and sprays the chemical and also blown miles away to land on nearby municipal parks, playgrounds, home gardens, and lawns where children play. Airborn paraquat can also contaminate nearby waterways contaminating them. So toxic is paraquat that study after study shows the connection between those who come into contact with it and developing Parkinson's disease, an inevitably fatal neurological disorder. It is thought that inhaling even small particles of paraquat can disrupt the brain's production of dopamine, the chemical that coordinates the functioning of the body by transmitting the proper signal from brain cell to brain cell. Parkinson's disease patients exhibit dramatic and unmistakable physical signs as being unable to stop shaking or focus the eyes, difficulty walking, talking, and the ability to recognize people and places.
Lawyers for Paraquat Lawsuits
Attorneys handling Paraquat Lawsuits for leukemia, non-Hodgkin lymphoma, and multiple myeloma offer free, no-obligation case review for individuals and families who believe they may have grounds to file a paraquat Parkinson's lawsuit. Working on a contingency basis, these attorneys are committed to never charging legal fees unless they win compensation in your paraquat Parkinson's lawsuit. The product liability litigators handling Roundup claims at the Onder Law Firm have a strong track record of success in representing families harmed by dangerous drugs and consumer products.