People Die Of Complications From, Not Because of Parkinson's Disease
A Syngenta-funded study implying that working around paraquat is safe is debunked here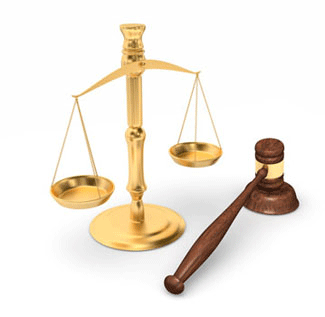 Wednesday, June 16, 2021 - Parkinson's disease paraquat studies continue to show that farmers that spray and inhale paraquat may have an increased risk of developing the disease. Scientific studies may be the lynchpin behind proving in court that farming and inhaling paraquat herbicide leads to developing Parkinson's disease, or that it does not. Not all scientific studies are created equal, however. Most studies are conducted by objective, independent university scientists or privately-owned research labs, whose aim is to find the truth. Other studies are funded by corporations that may be looking to reinforce the false claims that the product they sell is safe to use. Paraquat Parkinson's disease lawyers are interviewing farmworkers and others seeking monetary compensation by filing a paraquat Parkinsons disease lawsuit.
A questionable study is making the rounds online, claiming no connection exists between working with paraquat weed killer and developing Parkinson's disease. This study is contrary to many others that have proven that inhaling paraquat mist affects the olfactory system and causes the brain cells that produce dopamine to die, a marker for Parkinson's disease. The questionable study can be found at Parkinson's News Today under the title, "Work Exposure to Paraquat Doesn't Raise Risk of Dying of Parkinson's, Study Finds." What the study implies is that the "workplace" in question is a farm that sprays paraquat when in fact the word's meaning is restricted within the article to be the workplace that "manufacturer" paraquat. "Workplace exposure to the herbicide paraquat during its manufacture does not lead to a greater risk of dying of Parkinson's disease or of developing the disorder, an analysis of death certificates in the U.K. found," PNT tells readers. Also, when one scrolls to the absolute bottom of the page, one finds the disclaimer: "This study updates that original investigation with follow-up extended through 2017. It was funded by Syngenta Crop Protection in Switzerland, which markets paraquat, and one of its two researchers is a company employee." The study does link manufacturing paraquat with developing Parkinson's disease, only dying from it. The deception of the piece implies paraquat's safety can be noted by the way factory worker's Parkinson's disease deaths are counted. More people die "with" Parkinson's disease than from it. "Researchers noted the study had some limitations, namely that Parkinson's cases were only identified if Parkinson's was a certified cause of death listed on the workers' death certificate. However, although it is widely regarded that most patients with PD [Parkinson's disease] die of its complications and not the disease, the limited information available suggests that PD is coded as the underlying cause of death of many patients and is mentioned on the death certificates of the majority of patients," the researchers wrote," so says PNT.
Judging by recent articles I have read, it may surprise some people that Syngenta is owned by the Chinese state government company ChemChina, which acquired the maker of Gramoxone in 2016 for $40 billion, as most articles point out that it is a Swiss company. Interestingly, both China and Switzerland have banned the use of paraquat, however, neither nation bans the manufacture or export of the deadly defoliant. Hundreds of lawsuits have filed suit against Syngenta and Chevron, the makers of paraquat, claiming the companies knew for decades about the dangers to human health of using paraquat and committed fraud and negligence for never warning the defoliant caused neurological malfunctions. Paraquat plaintiffs are being sent to multidistrict litigation (MDL) centralized in the Southern District of Illinois.
Lawyers for Paraquat Lawsuits
Attorneys handling Paraquat Lawsuits for leukemia, non-Hodgkin lymphoma, and multiple myeloma offer free, no-obligation case review for individuals and families who believe they may have grounds to file a paraquat Parkinson's lawsuit. Working on a contingency basis, these attorneys are committed to never charging legal fees unless they win compensation in your paraquat Parkinson's lawsuit. The product liability litigators handling Roundup claims at the Onder Law Firm have a strong track record of success in representing families harmed by dangerous drugs and consumer products.