Parkinson's Disease May Be a Pandemic And Paraquat To Blame
Experts think banning the use of paraquat could avoid a scenario similar to the pandemic we face today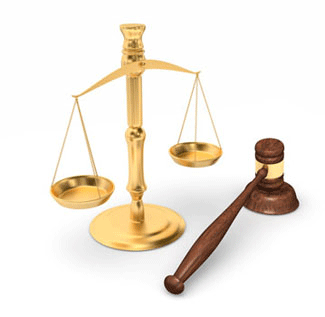 Tuesday, June 1, 2021 - More and more scientists at prestigious universities and research hospitals around the world are concluding that the exponential increases in obesity, autism, and Parkinson's disease, are at too high a rate to be attributed to changes in the human Genome, but instead, are more likely due to the proliferation of dangerous and toxic chemical on our basic food crops like soybeans, corn, wheat, and cotton. The contamination is not necessarily that we eat the foods that have been sprayed, but more likely that the people who work on or live and work nearby farms that use paraquat are inhaling the deadly neurotoxin. That said, experts also believe that the next pandemic could be already upon us. Parkinson lawsuit lawyers are experts with a winning track record litigating against big corporations and pharmaceutical companies.
Parkinson's disease already affects millions of lives and claims thousands every year. Parkinson's disease experts expect the number of people that develop the deadly neurological disorder could double in the next few years, and then double again. The warning comes from a scientist in Holland that thinks that the pandemic may be attributed to herbicides used on food crops. "Bastiaan Bloem, MD, a neurologist, and professor at Radboud University Nijmegen Medical Center, says that over the next 20 years, the number of people with Parkinson's disease (PD) will likely double - from the present 6.5 million to more than 13 million," according to Parkinson's News Today (PNT). The main cause of this exponential jump: widespread exposure to herbicides, solvents, and other toxic chemicals used in agriculture and manufacturing."
A mountain of studies confirm this theory and have concluded that people that apply paraquat have a greater chance of developing Parkinson's disease than those who do not work or live near a paraquat-spraying farm. Lawsuits claim that Syngenta and Chevron, the makers of paraquat, failed to warn them of the dangers of applying it for decades. Had they known of the adverse neurological effects, they would never have used the chemical.
Studies have concluded that the proliferation of spraying weedkillers like paraquat and glyphosate on many farm crops in the United States could be the reason why Parkinson's has been on the increase. Paraquat is applied by aerosol spraying and intended to fall on the crops that it is aimed at, however, a considerable amount of it goes wherever the wind takes it including right back into the face of the person applying it and also on the people that work and live in areas downwind from the farm. Experts call on lawmakers in the United States to take action on legislation to ban the chemical as has been done in Europe, China, and elsewhere. Many reasons could contribute to the doubling of cases of Parkinson's disease. They include environmental pollutants such as, "chemical agents used in agriculture, industry, and even domestically, as well as mild head injury, which characterizes many contact sports," according to The Lance Neurology (TLN).
Lawyers for Paraquat Lawsuits
Attorneys handling Paraquat Lawsuits for leukemia, non-Hodgkin lymphoma, and multiple myeloma offer free, no-obligation case review for individuals and families who believe they may have grounds to file a paraquat Parkinson's lawsuit. Working on a contingency basis, these attorneys are committed to never charging legal fees unless they win compensation in your paraquat Parkinson's lawsuit. The product liability litigators handling Roundup claims at the Onder Law Firm have a strong track record of success in representing families harmed by dangerous drugs and consumer products.