Parkinson's Disease Is Increasing In Rural Areas
Facts are being presented in peer-reviewed publications that point to increased cases of Parkinson's disease where paraquat is used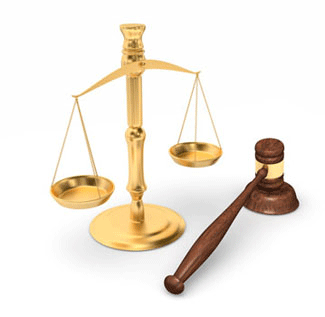 Saturday, May 8, 2021 - The deeper scientists dig into the causes of Parkinson's disease, the more likely they are to link paraquat poisoning to the neurological disorder. Parkinson's cases have doubled every 15-25 years since the condition was officially recognized and are expected to grow exponentially over the next couple of decades. According to American Scientist.org, cases of Parkinson's disease doubled from 2.6 million to 6.3 million and may double again to 12.9 million diagnosed cases by 2040. The growth rate in Parkinson's disease mirrors that of obesity and autism in the United States and all three diseases may have links to the growth rate of farmers spraying toxic weed killers on their crops. Parkinsons lawsuits are handled by top national experienced attorneys offering a free no-obligation consultation before filing a lawsuit claim.
In just the past decade, the use of the herbicide paraquat has doubled according to data from the U.S. Geological Survey's Pesticide National Synthesis Project. Since 1970 the death rate from Parkinson's disease has increased more than 700%, reports the U.S. National Center for Health Statistics. Lawsuits against Syngenta, a Swiss company, now Chinese-owned, are being filed now that the link between coming into contact with paraquat and developing Parkinson's disease has been established. Paraquat has been proven to damage the brain's neurotransmitters that carry dopamine from cell to cell and can cause the symptoms of Parkinson's disease.
American Scientist (AS) notes the scientific studies that point to the irrefutable evidence linking the agricultural use of paraquat to the increased rates of Parkinson's disease in surrounding neighborhoods. Paraquat is sprayed by airplanes, tractor sprayers, and farmworkers walking the fields with backpacks, and the chemical drifts in any direction the wind is blowing. Study after study indicates that people living in rural areas nearby paraquat farms have a much higher rate of Parkinson's disease than in the state's urban cities. "Agricultural areas have the highest rates of Parkinson's. In Nebraska, the rates of the disease are two to four times higher in the state's rural, agricultural parts than in urban Omaha, according to a 2004 study in Movement Disorders," AS reports. Studies conducted by the Canadian Journal of Neurological Sciences, and a 2017 study in the European Journal of Epidemiology have produced nearly identical conclusions. Other studies concluded that farmworkers have nearly triple the risk of developing Parkinson's disease than non-farmworkers. Researchers at MIT think that "exposure to glyphosate and paraquat, are likely compounding factors, and maybe the primary factors (in the skyrocketing cases of chronic kidney disease.)" according to a research report published in the International Journal of Environmental Research and Public Health, in July 2019.
Despite being banned internationally in China, Brazil, and all countries in the European Union, paraquat is still embraced as safe by the US FDA and US EPA when used as directed on the packaging. Gramoxone is the brand name for a herbicide containing paraquat, one of the most toxic chemicals in existence. A teaspoon of the stuff will kill you.
Lawyers for Paraquat Lawsuits
Attorneys handling Paraquat Lawsuits for leukemia, non-Hodgkin lymphoma, and multiple myeloma offer free, no-obligation case review for individuals and families who believe they may have grounds to file a paraquat Parkinson's lawsuit. Working on a contingency basis, these attorneys are committed to never charging legal fees unless they win compensation in your paraquat Parkinson's lawsuit. The product liability litigators handling Roundup claims at the Onder Law Firm have a strong track record of success in representing families harmed by dangerous drugs and consumer products.