Paraquat Use is Growing Exponentially in The United States
Farmworkers and those living near farms that spray paraquat on their crops to control weeds are developing Parkinson's disease and other health problems as a result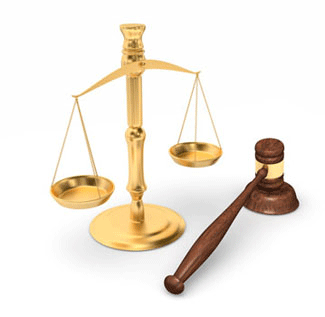 Wednesday, May 5, 2021 - Paraquat usage strikes at the heart of the food supply in the United States. Middle America, where the concentration of farmland is the highest, uses the most paraquat by far. That is not to say, however, that millions of Americans living in metropolitan areas are not affected by the aerosol spraying of the deadly chemical defoliant. They certainly are since living in proximity to even small farms that spray their fields with paraquat can not be linked to developing Parkinson's disease. Iowa, Illinois, and Indiana have the highest exposure to paraquat spraying. The US Geological Survey estimates that those three states use more than 64 lbs. of paraquat per square mile in the state. The more the chemical herbicide is used, and for a longer duration, the greater the risk that the air, land, and nearby waterways will be contaminated. This poses a paraquat Parkinson's disease threat to public safety. Those three states could also account for the largest number of Paraquat Parkinson's disease cases that come forward to file lawsuits against Syngenta, the maker of the weedkiller. Paraquat Parkinson's disease lawyers are interviewing farmworkers and others seeking monetary compensation by filing a paraquat Parkinsons disease lawsuit.
In the typical situation, an Illinois woman, a farmer, recently files a lawsuit alleging that her Parkinson's disease was caused by using paraquat on her corn, soybean, and wheat crops to kill weeds. The plaintiff mixed, sprayed, or otherwise handled the weedkiller regularly between the years 1975-2017. The chemical was applied by spraying from a tractor or walking the fields using a backpack sprayer. Several other cases have been filed in Illinois and other states which will consolidate them into multidistrict litigation before going to trial. According to Environmental Health News, "... there are currently at least 14 lawsuits in six different federal courts across the country filed on behalf of plaintiffs who have been diagnosed with the neurodegenerative disorder. The lawsuits blame exposure to Syngenta's weedkiller made with a chemical called paraquat for the disease. Several other cases making the same allegations are pending in state courts." Studies indicate that farmers that use paraquat regularly are much more likely to develop Parkinson's disease than others. More alarming even than the growing number of lawsuits that claim using paraquat caused a person's Parkinson's disease, is the growing usage of the chemical more and more on crops. Paraquat spraying on corn, soybean, wheat, and cotton fields has almost tripled since 2000. The increase in paraquat usage is despite more than fifty countries haveing banned the chemical due to health concerns. According to the PublicEye, "Paraquat is banned in Switzerland and the EU nations (among other countries) on account of its high toxicity. But Syngenta continues to sell this pesticide in many countries."
Lawyers for Paraquat Lawsuits
Attorneys handling Paraquat Lawsuits for leukemia, non-Hodgkin lymphoma, and multiple myeloma offer free, no-obligation case review for individuals and families who believe they may have grounds to file a paraquat Parkinson's lawsuit. Working on a contingency basis, these attorneys are committed to never charging legal fees unless they win compensation in your paraquat Parkinson's lawsuit. The product liability litigators handling Roundup claims at the Onder Law Firm have a strong track record of success in representing families harmed by dangerous drugs and consumer products.