Paraquat Plaintiffs Must Complete a Lengthy Standardized Questionnaire Asking For Paraquat Exposure Details And More
Multidistrict litigation seeks to save the court the time and expense of repeating hundreds of processes for each plaintiff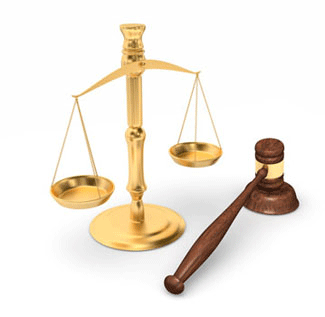 Thursday, September 9, 2021 - Individuals diagnosed with Parkinson's disease, a deadly neurological disorder in which there is no cure or treatment, and have worked, lived, or played on or around farms that spray paraquat, are filing Paraquat Parkinson's disease lawsuits against the chemical maker Syngenta. Others that wish to join the several hundred plaintiffs in multidistrict litigation (MDL) will need to complete a questionnaire with the help of their paraquat Parkinson's disease attorney to pre-qualify to join the group. First and foremost, the prospective plaintiff will have had to have had worked, lived, or played regularly on or near a farm that spayed paraquat. The plaintiff will then have to have had an official diagnosis of Parkinson's disease as a result. From today forward, prospective plaintiffs will fill out the Plaintiff's Assessment Questionnaire (PAQ), and the Plaintiff's Fact Sheet (PFS). The forms make requests for records and establish deadlines for producing all of the necessary documentation to demonstrate one has the status to file a claim, according to AboutLawsuits.com.
Paraquat lawsuit plaintiff's questionnaire starts with simple questions such as name, address, date of birth, and related medical insurance information. The next two sections ask for a list of all of the residences and employers the plaintiff has had for the previous 10 years "before the onset of the symptoms of the injury(ies) you are claiming in this lawsuit." The plaintiff is asked to note any union membership or military service they have had. Section number VIII asks for an accounting of the prospective plaintiff's medical history. "A: Identify the names of all primary care providers you have seen from ten (10) years before the onset of any symptoms of the injury(ies) you are claiming in this lawsuit; and B., Identify any neurologists who have treated you for a neurological disorder, including Parkinson's Disease, since birth." This review of the questionnaire only scratches the surface of the extensive information the plaintiff must provide to have a chance of having their case accepted by the court. Other categories apply to one's farming history, paraquat training, licensing and certification, workplace or other paraquat exposure, exposure to other restricted-use agricultural chemicals, occupational history, and any prior history of head injuries. The questionnaire asks the extent of wage loss and if the plaintiff ever filed for bankruptcy.
Plaintiff cases will hinge on scientific studies that show a connection between inhaling paraquat and developing Parkinson's disease. Researchers see a link between the exponential increases in the tonnage of paraquat sprayed and the astronomical increase in the number of cases of Parkinson's disease, noting that there could be no other explanation for the increase in the disease other than an environmental contaminate. Scientific research concludes that inhaling repeated low-dosage of paraquat from working with it or living or working nearby where paraquat is sprayed can damage the cells in the brain that produce dopamine, the chemical that coordinates the exchange of information between brain cells governing motor function.
Lawyers for Paraquat Lawsuits
Attorneys handling Paraquat Lawsuits for leukemia, non-Hodgkin lymphoma, and multiple myeloma offer free, no-obligation case review for individuals and families who believe they may have grounds to file a paraquat Parkinson's lawsuit. Working on a contingency basis, these attorneys are committed to never charging legal fees unless they win compensation in your paraquat Parkinson's lawsuit. The product liability litigators handling Roundup claims at the Onder Law Firm have a strong track record of success in representing families harmed by dangerous drugs and consumer products.