Paraquat May Contaminate Nearby Neighborhoods
Studies that focus on paraquat contamination of the neighborhoods that surround farms could be disturbing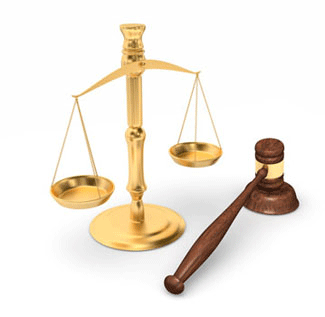 Sunday, May 2, 2021 - Individuals in states with heavy farming activity that have sprayed paraquat are filing lawsuits that alleged living or working near the residue of the toxic herbicide has led them to develop a variety of neurological problems. One young farmworker developed problems with his brain and central nervous system for indirectly coming into contact with the herbicide. The 38-year old cotton field worker told Truthout.com, "my cognitive functions began to deteriorate, along with my eyesight, balance, and a host of other related symptoms. I was told I am now at high risk to acquire Parkinson's, Alzheimer's, multiple sclerosis, or other neurological disorder." These dysfunctions are permanent and irreversible and of concern, because the worker did not come into direct contact with paraquat, but only with the residue left behind after periodic paraquat cotton field dissection spraying. Farmworkers that have come into direct contact with paraquat regularly and have developed Parkinson's disease have filed lawsuits against Swiss chemical giant Syngenta for failing to warn or protect the public. Paraquat lawsuits are represented by top national attorneys with vast experience and a winning track record.
Millions of Americans that live or work in neighborhoods surrounding heavy farming activity could be at risk of developing Parkinson's diseases later in life from the indirect exposure to the uncontrollable chemical. Studies are finding that people that live and work in the neighborhoods that surround farms that use paraquat are at least three times more likely to develop Parkinson's disease. Because paraquat is sprayed by air, tractor, or backpack, particles of the poison can travel and land on a backyard picnic table as easily as they can land on the weeds they are intended to kill. One study of paraquat drifting to and contaminating surrounding neighborhoods was published recently in ScienceDirect. The authors of the study concluded, "... this population is exposed to higher levels of pesticides than residents not living in proximity to agricultural lands. Exposure levels were influenced not only by the distance between households and the nearest treated field but also by the crop acreage around the residence and the time of the year (i.e., during or before, and after the spraying season). And paraquat can be delivered to a surrounding neighborhood in other ways than just through the air. Paraquat contaminates the crops they help grow and can also runoff into nearby lakes and rivers, polluting the local drinking water.
Paraquat allegedly leads to Parkinson's disease by attacking and destroying brain cells that produce dopamine by inducing oxidative stress. Dopamine is a chemical that acts as a transmitter of neurons between brain cells. Parkinson's is a neurological disease characterized by deteriorating motor skills and slurred speech. Parkinson's patients have difficulty remembering person's names and faces. The National Institute of Health (NIH) describes Parkinson's disease. "Parkinson's disease is a brain disorder that leads to shaking, stiffness, and difficulty walking, balancing, and with coordination. Symptoms usually begin gradually and get worse over time. As the disease progresses, people may have difficulty walking and talking."
Lawyers for Paraquat Lawsuits
Attorneys handling Paraquat Lawsuits for leukemia, non-Hodgkin lymphoma, and multiple myeloma offer free, no-obligation case review for individuals and families who believe they may have grounds to file a paraquat Parkinson's lawsuit. Working on a contingency basis, these attorneys are committed to never charging legal fees unless they win compensation in your paraquat Parkinson's lawsuit. The product liability litigators handling Roundup claims at the Onder Law Firm have a strong track record of success in representing families harmed by dangerous drugs and consumer products.