Paraquat Lawsuits May Include Those Who Were Poisoned
The manufacturers did not do enough to safeguard the public from accidental death from drinking paraquat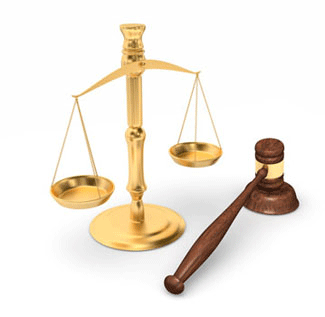 Monday, July 5, 2021 - Hundreds of individuals have registered with Paraquat Parkinson's disease attorneys intending to file a lawsuit against Syngenta AG, Chevron, and other makers of paraquat. The companies are being held accountable for failing to warn that people who come into contact with paraquat could develop Parkinson's disease by living, working, or playing near farms that spray the chemical defoliant. Syngenta may have also misrepresented public health safety data to avoid the costs of making a safer product. Proposals were put forth by company scientists to add chemicals to Gramoxone to make it more easily distinguishable from routine soft drinks and also to induce vomiting should one accidentally or intentionally drink it. According to an article in The Guardian, a whistleblower-former employee claims the company cut corners and failed to add sufficient chemical safeguards that lead directly to human deaths to make more money. "A former Syngenta scientist alleges lives could have been saved with tweaks to the formulation of weedkiller paraquat," according to the Guardian.
Farmers turn to paraquat because the weeds under control when using Roundup herbicide have grown resistant and need a more toxic mixture to kill them. Unlike Roundup, whose active ingredient is glyphosate, paraquat is a non-selective foliage killer. Paraquat will kill the vegetation it was supposed to protect if the sprayer is not careful. Glyphosate kills weeds but does not affect crops that were genetically modified to be resistant to it. Paraquat is more fast-acting than glyphosate and kills a much wider variety of broadleaf weeds. Paraquat is the most deadly weedkiller permitted for use in the United States. One sip of paraquat can cause human death. Some say that drinking paraquat is one of the most readily available and effective methods of committing suicide. The Guardian reported what one mung and canola bean farmer thought of paraquat. "If you ingest just three drops of paraquat you're going to die," said the US farmer Cameron Peirce who uses the chemical sparingly in his fields of canola and mung beans in Kansas." Thousands of people were accidentally poisoned by drinking paraquat transferred to old soda bottles for storage. The US EPA has taken measures to prohibit storing paraquat in any container other than the one it came in. Paraquat causing human death is why over 50 countries have banned it including China, Switzerland, and the European Union.
The EPA has recently addressed the toxicity of paraquat and has failed to ban the deadly chemical whose label bears the mark of death, a skull and crossbones. Paraquat applicators are required to adhere to strictly enforced rules regarding mixing, spraying, and wearing personal protection equipment. Those rules do not protect the millions of people that have been exposed to the defoliant decades ago. Nor do the EPA regulations protect the millions of people living and working in the neighborhoods that surround paraquat-spraying farms that are subject to continuous low-dose exposure to airborne paraquat fumes.
Lawyers for Paraquat Lawsuits
Attorneys handling Paraquat Lawsuits for leukemia, non-Hodgkin lymphoma, and multiple myeloma offer free, no-obligation case review for individuals and families who believe they may have grounds to file a paraquat Parkinson's lawsuit. Working on a contingency basis, these attorneys are committed to never charging legal fees unless they win compensation in your paraquat Parkinson's lawsuit. The product liability litigators handling Roundup claims at the Onder Law Firm have a strong track record of success in representing families harmed by dangerous drugs and consumer products.