Paraquat Lawsuits Against Syngenta and Chevron Are Being Filed at a Growing Rate
A Tennessee woman claims to have contracted Parkinson's disease when the chemical became airborne and drifted onto her community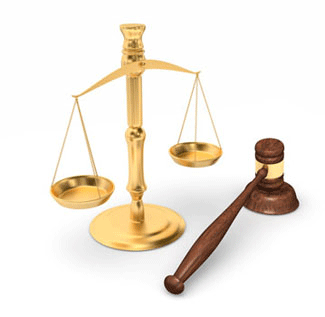 Friday, June 11, 2021 - Lawsuits against Syngenta and Chevron are being filed at a growing rate, that claiming that paraquat has caused the plaintiff to develop Parkinson's disease, a fatal neurological disorder. The majority of lawsuits filed claim that farmers who were working with the chemical had inhaled it or in some way touched paraquat repeatedly, and the result was an irreversible brain injury. Another lawsuit, filed the other day in Tennesee, claims that a woman that lived in a nearby town contracted Parkinson's disease when the chemical became airborne after being sprayed on the crops of a nearby farm and drifted onto her community, businesses, homes, and churches. The Tennesse woman's lawsuit alleges that executives at Syngenta and Chevron, the two makers of paraquat, knew or had a responsibility to know of many studies linking paraquat exposure to Parkinson's disease and that keeping their knowledge from consumers was tantamount to committing fraud. Thousands of cases will likely be filed now that neighboring communities are aware of paraquat drift. According to legal experts, the cases filed around the country are likely to be organized into multi-district litigation (MDL) to streamline and avoid repetitive administrative proceedings and to study the science behind the association of paraquat to causing Parkinson's disease. "As the number of paraquat lawsuits continues to grow, a motion was filed last month asking the Judicial Panel on Multidistrict Litigation (JPML) to create a new Paraquat MDL class action for the consolidated handling of all future Paraquat cases in federal courts. This motion is a very clear indication that the Paraquat lawsuits are building steam and could develop into a new large-scale mass tort," attorneys at millerandzois.com told readers of their blog. Paraquat disease lawyers offer a free consultation and work on a contingency basis.
Paraquat is such a deadly chemical that one sip can cause instant death. Syngenta was forced to add chemicals to Gramaxone, their brand of paraquat, to make it smell disgusting and distinguish it from a soft drink, and also induce immediate vomiting if swallowed. Paraquat is a chemical of choice for those wishing to commit suicide. The European Union, China and Brazil, and other countries are banning or phasing out paraquat because of its toxicity. Thailand recently banned the defoliant. Inexplicably, the U.S. Environmental Protection Agency (EPA) continues to support its use on soybean, corn, wheat, cotton, and many other common crops. Farmers turn to the deadly toxic paraquat when weeds have grown resistant, and other chemicals like glyphosate no longer work. Farmers use paraquat not only to kill weeds during the growing season, but also douse the crop heavily just before harvesting to dry it out and increase their profits. The agency's position on farm herbicides and pesticides is reviewed once every 15 years. In addition to inhaling paraquat many have been exposed to it by repeatedly washing the clothing of ofarm workers that come home drenched in the deadly defoliant, and also from the surfaces in the home that the farmworker touches.
Lawyers for Paraquat Lawsuits
Attorneys handling Paraquat Lawsuits for leukemia, non-Hodgkin lymphoma, and multiple myeloma offer free, no-obligation case review for individuals and families who believe they may have grounds to file a paraquat Parkinson's lawsuit. Working on a contingency basis, these attorneys are committed to never charging legal fees unless they win compensation in your paraquat Parkinson's lawsuit. The product liability litigators handling Roundup claims at the Onder Law Firm have a strong track record of success in representing families harmed by dangerous drugs and consumer products.