Paraquat Lawsuit Filed By Plaintiff That Lives Near a Paraquat Mixing Facility
Working or living near a paraquat mixing facility can cause inhaling the defoliant and developing Parkinson's disease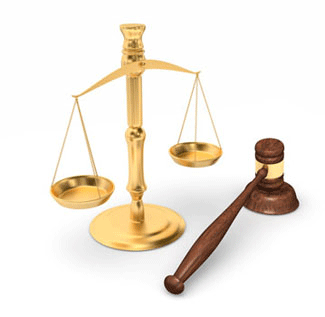 Monday, June 21, 2021 - If allegations that airborne paraquat drift can be inhaled by nearby residents and lead to neurological dysfunction as serious as Parkinson's disease are proven true, Syngenta and Chevron, the makers of the deadly defoliant are in for serious litigation. Lawsuits in the past were being filed by farmers and farmworkers alleging that inhaling paraquat whilst applying it on their crop fields to kill weeds, caused Parkinson's disease. The set of people thought to be exposed to paraquat, however, was limited, and while there is now a concrete connection between paraquat and Parkinson's, the potential liability to the company was thought to be manageable. Lawsuits being filed today have expanded the potential pool of Parkinson's paraquat plaintiffs to include millions of residents and those that work in the areas surrounding paraquat-spraying farms. Paraquat drift falls on communities, homes, playgrounds, parks, and anywhere the prevailing winds take it. In addition to spraying paraquat or living near a farm that does, people that work in or live near paraquat mixing facilities are in danger of being doused with the deadly herbicide whenever it is prepared. Parkinson lawsuit lawyers are experts with a winning track record litigating against big corporations and pharmaceutical companies.
The most recent paraquat Parkinson's disease lawsuit has expanded the plaintiff pool even further. Large factory farms use commercial facilities to mix paraquat that comes in dry form, to make paraquat spray. According to a report published by AboutLawsuits.com, Colorado resident Timothy Roys recently filed a lawsuit against Syngenta and Chevron, and several previous manufacturers of paraquat for the chemical causing him to develop Parkinson's disease. The complaint states, "Defendants' tortious conduct, including their negligent acts and omissions in the research, testing, design, manufacture, marketing, and sale of Paraquat, caused Plaintiff injuries." The Roy paraquat Parkinson's complaint states that he came into contact with the herbicide several ways, even when following all instructions and heading all of the warnings given on the product's packaging. The plaintiff tells the court in Section 24 of the complaint, "At all relevant times, Plaintiff Timothy Roys lived near a plant where Paraquat was mixed and distributed and was exposed to Paraquat from approximately 1973 to approximately 1982 in Colorado: (1) when it was mixed, loaded, applied, and/or cleaned; (2) as a result of spray drift (the movement of herbicide spray droplets from the target area to an area where herbicide application was not intended, typically by wind); and/or (3) as a result of contact with sprayed plants." As a side note, other plaintiffs suing Syngenta and Chevron include the spouses of farmworkers who have had to handle paraquat-soaked clothing while laundering it.
Concrete science underlies the connection between inhaling paraquat and developing Parkinson's disease. Farmers and farmworkers including their spouses who launder their herbicide-drenched clothing every day are thought by scientists to have about a 600 percent greater probability of getting a life-threatening neurological disorder. DrugWatch.com discovered "One study found people who used paraquat and another pesticide called maneb had an increased risk of as much as 600 percent of developing Parkinson's, according to a 2017 letter from Unified Parkinson's Advocacy Council to the EPA."
Lawyers for Paraquat Lawsuits
Attorneys handling Paraquat Lawsuits for leukemia, non-Hodgkin lymphoma, and multiple myeloma offer free, no-obligation case review for individuals and families who believe they may have grounds to file a paraquat Parkinson's lawsuit. Working on a contingency basis, these attorneys are committed to never charging legal fees unless they win compensation in your paraquat Parkinson's lawsuit. The product liability litigators handling Roundup claims at the Onder Law Firm have a strong track record of success in representing families harmed by dangerous drugs and consumer products.