Non-Organic Fruits and Vegetables May Be Contaminated With Paraquat
Eating unwashed fruits and vegetables grown on fields sprayed with paraquat may also lead to developing Parkinson's disease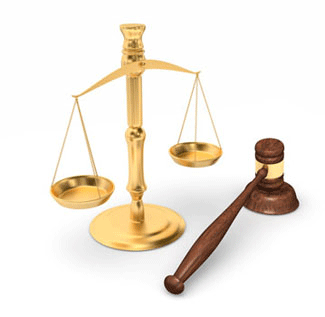 Saturday, June 19, 2021 - Chinese-owned Syngenta is about to face life or death court struggles to defend the safety of its flagship weed killer Gramoxone, better known as paraquat, from those who claim using the chemical has caused Parkinson's disease, a deadly neurological disorder. Syngenta calls paraquat an essential tool for weed control that farmers have used successfully for the last 55 years. Paraquat is a weed control tool that has saved farmers, and by default, saved US consumers billions of dollars in food production costs as weed control savings are passed down. Syngenta points out that there are other benefits to using the weedkiller. Syngenta claims that using paraquat "allows farmers to reduce tillage and implement other conservation practices to reduce soil erosion and improve water quality, all while providing an effective mode of action in the fight against herbicide-resistant weeds." The makers of paraquat hedge their product safety claims with the phrase, "when used correctly" implying that there is an incorrect way to handle the product. The Environmental Protection Agency (EPA) has placed restrictions on who can use paraquat and require an examination and a license to be obtained. In reality, however, few farmers bother with, or know about, the protective equipment measures that the EPA says must be taken and use paraquat as if their health was of no consequence. Hundreds of paraquat users have consulted Paraquat Parkinson's disease attorneys for free, no-cost, or obligation consultation about qualifying to file a lawsuit against the makers of the deadly defoliant. Paraquat Parkinson's disease lawyers are interviewing farmworkers and others seeking monetary compensation by filing a paraquat Parkinsons disease lawsuit.
So far lawsuits against Syngenta have been filed by farmers with Parkinson's disease allegedly caused by spraying paraquat on their crops. What few people are talking about, however, is the relative safety of the food crops on which paraquat may land. Consumers of fruits and vegetables, children, in particular, could be ingesting large amounts of paraquat when eating fruits and vegetables that were not thoroughly washed. Healthline.com warns consumers that while eating fruits and vegetables is generally healthy, they can be contaminated with herbicide residue and need to be thoroughly washed before eating them. Health advocacy groups recommend avoiding supermarket produce and purchasing organic produce locally whenever possible. Going to the local Saturday farmer's market can afford a consumer the opportunity to talk to a local organic farmer and even visit the farm itself. If a person can not get to a local market, or can not afford to buy organic produce, they should know which fruits and vegetables have the highest levels of herbicide and pesticide toxicity. According to Healthline, there are 12 fruits and vegetables that should be avoided unless they are labeled organic. Those are "strawberries, spinach, nectarines, apples, grapes, peaches, cherries, pears, tomatoes, celery, potatoes, sweet bell peppers. The Environmental Working Group (EWG) tells readers that choosing organic versions of these fruits and vegetables, or avoiding them altogether, will cut down the concentrations of pesticides in adult's and children's urine.
Lawyers for Paraquat Lawsuits
Attorneys handling Paraquat Lawsuits for leukemia, non-Hodgkin lymphoma, and multiple myeloma offer free, no-obligation case review for individuals and families who believe they may have grounds to file a paraquat Parkinson's lawsuit. Working on a contingency basis, these attorneys are committed to never charging legal fees unless they win compensation in your paraquat Parkinson's lawsuit. The product liability litigators handling Roundup claims at the Onder Law Firm have a strong track record of success in representing families harmed by dangerous drugs and consumer products.