New Study Confirms Inhaling Paraquat Kills Cells That Produce Dopamine
Parkinson's disease is caused when the brain fails to produce dopamine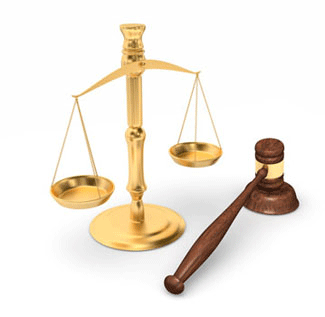 Friday, April 23, 2021 - Scientific studies link inhaling paraquat with developing Parkinson's disease, an insidious motor neuron disorder. Parkinson's disease is a gradual, progressive, and irreversible neurological condition that affects the ability to walk, talk and think. Parkinson's disease is caused by the destruction of the nerve cells in the brain responsible for creating dopamine, a chemical neurotransmitter that carries information from cell to cell within the brain. If you have a loved one that has developed Parkinson's disease and has had exposure to paraquat, you should contact a Paraquat Parkinson's disease lawyer to see if you qualify to file a claim for monetary damages.
The most recent study published replicated the experience of farmworkers who inhaled paraquat regularly for over a year during their employment and found that the defoliant harms the neurological system by killing dopamine-producing neurons in lab test mice. Parkinson's News Today (PNT) reports: "Prolonged, low-level inhalation of the common weed-killer paraquat, implicated in the risk of Parkinson's disease, caused male mice to lose at least some of their sense of smell, a study reports. This work also supported previous studies showing the inhaled chemical enters the brain via the olfactory nerve. As such, it may help in establishing more accurate risk assessments when setting herbicide limits to protect the public." Lawsuits brought by the families of people with Parkinson's Disease linking it with working with paraquat or living in the immediate neighborhood surrounding where paraquat is regularly sprayed claim that Syngenta has known about the deadly nature of their product for decades and failed to warn consumers.
Lawyers who represent plaintiffs that have developed Parkinson's disease from allegedly ingesting paraquat are seeking to organize their clients together into multidistrict litigation (MDL) in the US District Court in Northern District of California under Judge Edward Chen. There are currently around 20 cases spread across several US states that have many details in common that would benefit from consolidation, as would the court system from avoiding duplicating procedures such as discovery and the confusion of presenting a multitude of scientific expert witnesses. MDL is preferred in cases that are expected to become mass tort lawsuits where thousands of plaintiffs may come forward in the months and years to come, and also in personal injury cases involving complex scientific facts. MDL allows a judge to conduct a Daubert hearing where a federal judge can hear from around five expert witnesses from each side, and the judge can determine the science that holds water and which does not. According to Environmental Health News (EVN), "The cases are excellent candidates for coordinated pretrial proceedings because they arise from the same poisonous toxin causing the same crippling disease resulting from the wrongful conduct of the same three defendants, the Fears Nachawati brief in support of its motion states." The lawsuits name Syngenta and Chevron, manufacturers of paraquat sold under the brand name Gramoxone as co-defendants. Syngenta is a subsidiary of the China National Chemical Corporation, according to EVN.
Lawyers for Paraquat Lawsuits
Attorneys handling Paraquat Lawsuits for leukemia, non-Hodgkin lymphoma, and multiple myeloma offer free, no-obligation case review for individuals and families who believe they may have grounds to file a paraquat Parkinson's lawsuit. Working on a contingency basis, these attorneys are committed to never charging legal fees unless they win compensation in your paraquat Parkinson's lawsuit. The product liability litigators handling Roundup claims at the Onder Law Firm have a strong track record of success in representing families harmed by dangerous drugs and consumer products.