Kidney and Liver Problems Accompany Parkinson's Disease as Common Complaints In Lawsuits Against The Makers of Paraquat
Paraquat may contaminate the air and water of millions of Americans because it is sprayed as an aerosol and drifts onto nearby towns and villages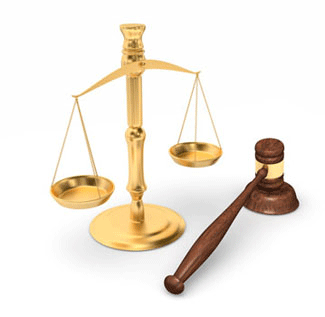 Thursday, June 17, 2021 - Lawsuits are being brought by individuals or the family members of individuals that have developed Parkinson's disease allegedly from working with the toxic weed killer or living nearby the farms that spray the defoliant. Parkinson's disease is not the only consequence of inhaling the weed killer as thousands of people have accidentally killed themselves or committed suicide by drinking it. Paraquat is so highly toxic that only a single sip can cause instant death, and that includes people who spit it out immediately. Swallowing even the smallest amount of paraquat is deadly to human health. It is certainly no stretch of the imagination to extrapolate that inhaling the fumes from spraying it for decades would also be deadly. Syngenta, the maker of paraquat added a chemical to paraquat that was supposed to induce immediate vomiting, but even that has proved to be ineffective and too little too late to save paraquat poisoning victims. Working with paraquat is so deadly that the US Environmental Protection Agency (EPA) requires that users of paraquat take classes and tests to earn a license before being trusted to buy and use paraquat. Users are also required to wear personal protection equipment (PPE), so that not even the fumes get through the respirator and inhaled. Achieving a high level of quarantine seems impractical as farmers are set in their ways. Most farmers that responded to a recent survey do not follow or are unaware of EPA regulations when applying the product to their cotton, corn, wheat, soybean, and other grains. Paraquat disease lawyers offer a free consultation and work on a contingency basis.
Paraquat may be a health threat to the towns and villages surrounding farms that spray paraquat. Paraquat becomes aerosol when sprayed and drifts in the direction of the prevailing wind, landing wherever it may. The makers of paraquat added a foul-smelling chemical to paraquat to prevent one from accidentally drinking it if transferred to another container. Neighborhoods surrounding paraquat farms wreak of the smell proving the chemical has landed among them.
Paraquat can cause more complications than just Parkinson's disease and can damage major organs like the kidneys, liver, and heart. Individuals that have filed lawsuits against the makers of paraquat list a variety of illnesses, According to the New York Legal Examiner, "began experiencing symptoms of kidney disease and was officially diagnosed with kidney disease in 2021. He currently has one non-functioning kidney and the other is functioning only at 34 percent. The Centers for Disease Control and Prevention (CDC) state that after paraquat enters the body, it is distributed to all areas, where it can cause toxic chemical reactions to occur. These reactions are most damaging in the lungs, liver, and kidneys. The CDC also notes that ingestion of small to medium amounts of paraquat may lead to kidney failure."
Lawyers for Paraquat Lawsuits
Attorneys handling Paraquat Lawsuits for leukemia, non-Hodgkin lymphoma, and multiple myeloma offer free, no-obligation case review for individuals and families who believe they may have grounds to file a paraquat Parkinson's lawsuit. Working on a contingency basis, these attorneys are committed to never charging legal fees unless they win compensation in your paraquat Parkinson's lawsuit. The product liability litigators handling Roundup claims at the Onder Law Firm have a strong track record of success in representing families harmed by dangerous drugs and consumer products.