Farmers Using Paraquat Should Look For The Mental Signs They Have Parkinson's Disease
As insidious as the motor skill deterioration is from Parkinson's disease, non-movement symptoms can be worse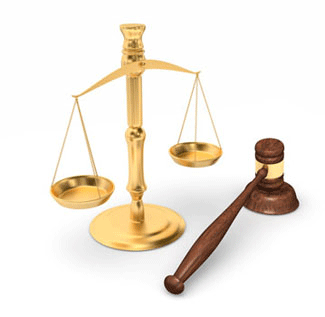 Sunday, June 20, 2021 - With the cause and effect parameters of developing Parkinson's disease from inhaling paraquat becoming crystal clear, farmers throughout the United States should immediately stop using the deadly defoliant. Study after study has found a link between inhaling paraquat fumes that become airborne during applying the weed killer and developing Parkinson's. Scientists have concluded that inhaling paraquat affects the olfactory system and gradually kills the brain cells that produce dopamine, the neurotransmitter chemical needed for one brain cell to speak with another. Parkinson's disease patients experience motor neurological dysfunction that causes them to lose muscle coordination. As insidious as the motor skill deterioration is from Parkinson's disease, non-movement symptoms can be worse. Changes in one's mental condition, i.e. difficulty falling asleep due to nightmares and other unusually thought patterns, can be detrimental to leading a normal life. The blog on Parkinson's disorder.com lists several non-movement symptoms or changes in one's mental condition as being as bad or worse than the degeneration in motor skills. Look for any combination of the following as indicative that you may be developing Parkinson's disease. "Cognitive changes: problems with attention, planning, language or memory, mood disorders, such as depression, anxiety, apathy and irritability, fatigue, hallucinations and delusions, lightheadedness (orthostatic hypotension), sexual problems, such as erectile dysfunction, and sleep disorders, such as insomnia," according to Parkinson's.org. Other early warning signs that you may be developing Parkinson's is loss of the sense of smell and smaller than normal handwriting. Researchers have identified that inhaling paraquat over and over can destroy the sense of smell. Smaller and small handwriting is a natural reaction to being unable to control the hand. Common motor neurological problems reported by Parkinson's disease patients include: "Tremor (trembling) in hands, arms, legs, jaw, or head, stiffness of the limbs and trunk, slowness of movement, and impaired balance and coordination, sometimes leading to falls," so says the National Institute of Health. Paraquat disease lawsuits offer a free consultation and work on a contingency basis.
Hundreds of people with Parkinson's disease that worked spraying paraquat regularly on farm crops have filed lawsuits against Syngenta alleging that the company knew of the deadly effects the herbicide would have on human health and consciously decided to hide this information. Farmers that have filed suit are being joined by individuals that live or work nearby a farm where paraquat is sprayed. Paraquat drifting in the air and landing on nearby communities where people work and live could explain the exponential growth in Parkinson's Disease over the last two decades. Paraquat plaintiffs will demonstrate that they have used the weedkiller for decades without knowing the need for personal protective equipment (PPE) to be worn while applying paraquat.
If you or a loved one have developed Parkinson's disease and work or live near a farm that sprays paraquat, you should speak with a Parkinson's paraquat attorney to see if you qualify to place a claim.
Lawyers for Paraquat Lawsuits
Attorneys handling Paraquat Lawsuits for leukemia, non-Hodgkin lymphoma, and multiple myeloma offer free, no-obligation case review for individuals and families who believe they may have grounds to file a paraquat Parkinson's lawsuit. Working on a contingency basis, these attorneys are committed to never charging legal fees unless they win compensation in your paraquat Parkinson's lawsuit. The product liability litigators handling Roundup claims at the Onder Law Firm have a strong track record of success in representing families harmed by dangerous drugs and consumer products.