Farmers Lived Through The Dark Ages Of Paraquat Ignorance Until The Deadly Facts Started To Surface
The maker of paraquat failed to warn farmers and others that paraquat could cause Parkinson's disease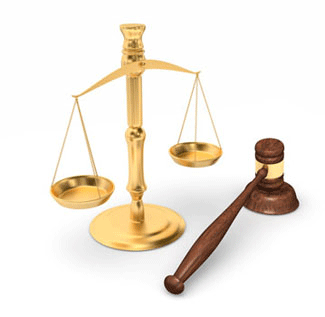 Wednesday, July 28, 2021 - People who live work or play on or near American farms that spray paraquat on them to kill weeds are filing lawsuits every day that allege continuously coming into contact with the weedkiller's vapors by inhaling caused them to develop Parkinson's disease, a deadly, permanent, and irreversible neurological disease. A lawsuit filed on July 23 in the U.S. District Court for the Western District of Louisiana, and reported by About Lawsuits.com, tells readers that plaintiff Michael Hensgens developed Parkinson's disease from his job selling paraquat to local farmers. The Paraquat sales distributor's lawsuit alleges that inspecting the effectiveness of the paraquat that h sold to his customers caused him to develop the deadly disorder. Mr. Hensgens would walk the freshly paraquat-sprayed fields of his customers immediately following application to inspect the effectiveness of the weedkiller's application to guarantee his product would work as advertised. AL described the nature of the plaintiff's additional interaction with the paraquat he sold. "Hensgen was exposed to Paraquat when it was mixed, loaded, applied and cleaned, as well as from herbicide spray drift when droplets were moved by the wind and coming into contact with sprayed plants." Paraquat Parkinsons lawsuit attorneys offer a free no-obligation, consultation before filing a lawsuit claim.
Farmers concerned about the long-term consequences that using paraquat will have on their health and that of their family, co-workers, and the surrounding communities, should stop using paraquat and seek other methods of controlling weeds. Unfortunately, this is easier said than done. Paraquat effectively kills the vegetation with which it comes into contact, saving farmers thousands of dollars in weed-control costs. For most farmers, paraquat is the reason they can make a profitable living. Farmers generally fear paraquat but are willing to take risks because to stop using paraquat would effectively bankrupt them, putting them out of business. Fewer farmers mean higher food costs. Economists think that banning chemical herbicides and pesticides would make food unaffordable to the masses. It is with these economic considerations in mind that the Environmental Protection Agency (EPA) has chosen not to ban paraquat and tell the public that it is safe when used as directed. The EPA's paraquat health statement is accompanied by stricter measures that paraquat-spraying farmers must take to avoid coming into contact with the deadly defoliant but comes too late for people like Michael Hensgens who allege that they were unaware of the dangers of paraquat until it was too late. Only recent news like this report has alerted thousands that their lives have been at risk for decades. Farmers were left unaware that Parkinson's disease has a latency period of a decade or more before the signs of having contracted the disease become apparent. As a result of more transparency about the deadly health consequences of using paraquat, people are contacting Paraquat Parkinson's Disease lawyers to see if they qualify to file a claim seeking lump-sum monetary compensation.
Lawyers for Paraquat Lawsuits
Attorneys handling Paraquat Lawsuits for leukemia, non-Hodgkin lymphoma, and multiple myeloma offer free, no-obligation case review for individuals and families who believe they may have grounds to file a paraquat Parkinson's lawsuit. Working on a contingency basis, these attorneys are committed to never charging legal fees unless they win compensation in your paraquat Parkinson's lawsuit. The product liability litigators handling Roundup claims at the Onder Law Firm have a strong track record of success in representing families harmed by dangerous drugs and consumer products.