Farm Communities Are Holding Town Hall Meetings To Discuss The Dangers Of Paraquat
The dangers to human health from using paraquat are becoming known because lawsuits are making the news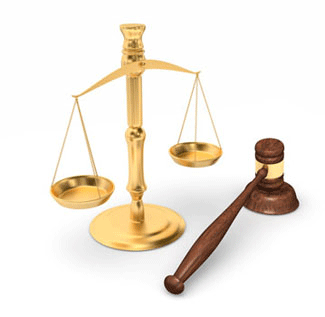 Sunday, July 4, 2021 - Thousands of American farmers, employees, and their families are exposed to the deadly weedkiller paraquat all too regularly. Many times more people live, work, and play in the surrounding communities, and are at risk of developing Parkinson's disease, a fatal neurological disorder. Paraquat is sold to licensed applicators in either dry or concentrated form then mixed with water before it is loaded into tractor-pulled sprayers or into individual backpacks where a farmworker walks up and down each row. One by one, people that live by farms that spray paraquat have realized that their Parkinson's disease may have been caused by inhaling paraquat fumes that drifted into the air and were then dispersed by the wind onto their homes, businesses, and playgrounds. Paraquat also lingers on the mixing and spraying equipment and also the farmer's clothing, putting the person who touches and washes them at risk. Paraquat is ingested through the skin just as easily as by breathing it. Paraquat lawsuits handled by top national attorneys offer a free consultation with no obligation to file a claim.
The reports of the deadly effects of paraquat and the dangers to human neurological health the chemical pose to those who come in contact with it have made it to community organizations that are starting to hold Town Hall meetings to assess the level of the danger to their families. Paraquat Parkinson's disease lawyers are speaking before groups of farmers and the residents of communities to inform them of the facts and the risks they face. One legal organization recently addressed a meeting of concerned citizens in Des Moines, Iowa, a hotbed of paraquat spraying activity. According to the local news there, "Today, Paraquat Legal Resources held its first town hall meeting to speak with farm families and others who have been exposed to the herbicide paraquat, for which the impacts can be devastating." According to KPVI news, the highlights of the presentation included the fact that scientists and presumably the manufacturers have known for decades that "paraquat is linked to Parkinson's Disease and kidney disease yet it is sold to farmers and applicators in the U.S. Paraquat is sprayed on everything from corn and soybeans to citrus and grapes across the United States, risking the lives of American farmers, farmworkers and their families as they work to feed the world." Paraquat Parkinson's disease lawyers are interviewing prospective plaintiffs that have developed Parkinson's disease from making contact with the defoliant.
Regardless of its method of application, the chemical defoliant is converted into an aerosol form and travels from the spray nozzle through the air onto its intended target weed. During this process, much of the aerosol is picked up by the wind and sent in the unintended direction based on the prevailing wind. Farmers and the residents of nearby farms live a life of continually breathing paraquat fumes. Many have developed Parkinson's disease and have hired a paraquat Parkinson's disease lawyer to sue the manufacturers of paraquat for failing to warn them of the dangers the weedkiller poses to human beings.
Lawyers for Paraquat Lawsuits
Attorneys handling Paraquat Lawsuits for leukemia, non-Hodgkin lymphoma, and multiple myeloma offer free, no-obligation case review for individuals and families who believe they may have grounds to file a paraquat Parkinson's lawsuit. Working on a contingency basis, these attorneys are committed to never charging legal fees unless they win compensation in your paraquat Parkinson's lawsuit. The product liability litigators handling Roundup claims at the Onder Law Firm have a strong track record of success in representing families harmed by dangerous drugs and consumer products.