EPA Paraquat Regulations Only Scratch The Surface Of The Parkinson's Disease Problem
Paraquat drift and runoff can be linked to Parkinson's disease in neighborhoods near farms or anywhere the defoliant is sprayed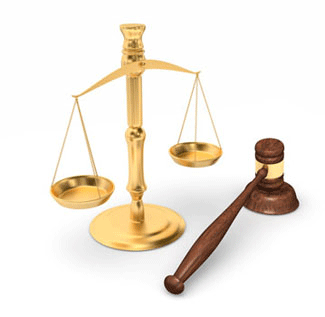 Saturday, April 24, 2021 - Economic considerations cloud the government's decision-making regarding banning paraquat, a deadly, poisonous weedkiller. On the one hand, lawmakers are sensitive to consumer complaints of developing Parkinson's disease from paraquat, by inhaling or otherwise coming into contact with the herbicide regularly. People also complain that paraquat can kill if a person drinks as little as a teaspoon of the liquid. People are concerned that if the product is toxic, it can cause other diseases like cancer. The other side of the paraquat coin is that farmers, the backbone of the world's food supply, love paraquat because it kills weeds cheaply. That cost-saving is the farmers' profit, allowing them to stay in business. The cost savings are passed to consumers allowing fruits, grains, and vegetables that nearly everyone can afford. Powerful farm associations have lobbied governments, including the United States, terrifying lawmakers by saying that if the chemical is banned, food prices will skyrocket and cause an economic depression and famine in the third world. That is an oversimplification, but the balancing act lawmakers face. A third reason farmers love paraquat is because it is a relatively known entity. Farm associations are of the mind that it is better to use a known product than to speculate on the unknown. Replacing paraquat with another weedkiller could be going from bad to worse. Instead of banning paraquat outright, regulators at the Environmental Protection Agency (EPA) seek to mitigate the risks to farmers and others from using paraquat by tightening regulations about its storage, transportation, and application.
In 2019, The EPA addressed the health hazards and environmental risks associated with farmers using parquet. Government regulators in the United States have come out in favor of farmers continuing to use paraquat and said: "In the 2019 draft human health risk assessment, EPA found no dietary risks of concern associated with paraquat when it is used according to the label instructions." The EPA made proposals to the current paraquat regulations to include that farmers take safety measures like being required to stay inside an enclosed cab if spraying paraquat over a field that is 80 acres or more within 24 hours or to wear a protective PF10 respirator otherwise. The aerial spraying of cotton crops is to be prohibited unless it is for desiccation immediately before harvesting. Finally, the EPA has banned "pressurized handgun and backpack sprayer application methods," according to the EPA's website.
The EPA's beefed-up paraquat regulations may not be enough as it does nothing to address the chemical's link with causing Parkinson's disease. Studies conclude that paraquat kills the receptors in the brain that produce dopamine, a chemical that controls the flow of neurons from cell to cell, making the body function properly. Paraquat is applied to crops by spraying and becomes airborne and travels to nearby towns and neighborhoods where it can be inhaled by residents and those working in the area. A neurologist writing for American Scientist told readers: "We are frustrated when we see women and men in our clinics who have suffered head trauma or been exposed to pesticides on a farm, solvents at work, contaminated groundwater in their neighborhoods, or polluted air in their homes."
Lawyers for Paraquat Lawsuits
Attorneys handling Paraquat Lawsuits for leukemia, non-Hodgkin lymphoma, and multiple myeloma offer free, no-obligation case review for individuals and families who believe they may have grounds to file a paraquat Parkinson's lawsuit. Working on a contingency basis, these attorneys are committed to never charging legal fees unless they win compensation in your paraquat Parkinson's lawsuit. The product liability litigators handling Roundup claims at the Onder Law Firm have a strong track record of success in representing families harmed by dangerous drugs and consumer products.