Documents That Show Syngenta Knew About Paraquat and Parkinson's Disease Were To Be Revealed in Court
Lawyers for a group of farmers in the first Paraquat trial promised to present documents that show Syngenta executives knew paraquat could cause human neurological damage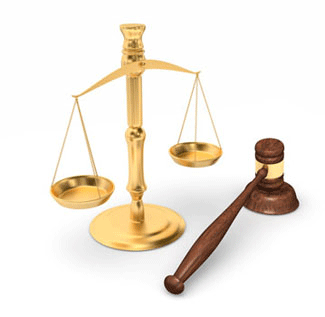 Monday, June 14, 2021 - Both sides in the paraquat causing Parkinson's disease debate are confident that their position is correct and agree that the cases filed in state courts throughout the West and Midwest should be part of Federal multidistrict litigation (MDL). One by one, farmers and others that live or work in neighborhoods surrounding farms that spray paraquat claim that the deadly herbicide caused them to develop Parkinson's disease, a neurological disorder that quickly incapacitates its victims. Inhaling paraquat can also cause lung damage. Drinking it can cause kidney failure as the body has difficulty eliminating it, burning of the esophagus, other respiratory complications, and death. Paraquat disease lawyers offer a free consultation and work on a contingency basis.
The bellwether paraquat Parkinson's disease trial scheduled to begin on June 1, 2021, in Illinois state court, has been postponed and may not occur. This is due to cases now having been accepted into the federal court system through multi-district litigation (MDL), a preferred method of processing mass tort personal injury cases that rely on the interpretation of complex scientific information. Those close to this particular case, filed more than three years ago, told US Right to Know (USRTK) that both parties may be near a settlement. "The trial in the case of Hoffman V. Syngenta was scheduled to start June 1 in St. Clair County Circuit Court in Illinois before Associate Judge Kevin Hoerner. Previously it was set to begin May 10, and before that, it had a trial date in April. The cancellation of the June 1 trial date came amid speculation that the parties are deep into settlement talks. No new trial date has yet been set, according to a St. Clair County Circuit Court clerk." Plaintiffs, in this case, are a group of farmers that claim that using Paraquat caused them to develop Parkinson's disease. Three of the plaintiffs, including Mr. Hoffman have died. A settlement may be Syngenta and Chevron's best course of action if allegations of fraud are true. Attorneys representing the group in the Hoffman case allegedly were going to reveal an internal Syngenta memorandum to the jury proving the company knew and covered up the paraquat Parkinson's connection. "...plaintiffs' attorney Steve Tillery had vowed to unveil decades of internal corporate documents he said would show Syngenta knew its paraquat-based weed killer causes Parkinson's disease, a disorder that impacts nerve cells in the brain and leads in advanced cases to severe physical debilitation and often dementia and death."
Lawyers continue to seek publicity to inform the loved ones of Parkinson's disease victims to look at the exposure they might have had to paraquat a highly toxic chemical that has caused thousands of accidental deaths and suicides around the world. Scientific studies released in the last couple of years provide evidence of causation between using paraquat or living near a farm that does and developing Parkinson's disease.
Lawyers for Paraquat Lawsuits
Attorneys handling Paraquat Lawsuits for leukemia, non-Hodgkin lymphoma, and multiple myeloma offer free, no-obligation case review for individuals and families who believe they may have grounds to file a paraquat Parkinson's lawsuit. Working on a contingency basis, these attorneys are committed to never charging legal fees unless they win compensation in your paraquat Parkinson's lawsuit. The product liability litigators handling Roundup claims at the Onder Law Firm have a strong track record of success in representing families harmed by dangerous drugs and consumer products.