Bellwether Paraquat Parkinson's Disease Trial Will Begin Next Week Focusing On Scientific Studies
Scientific evidence linking paraquat with Parkinson's disease could make the first bellwether trial an open and shut case.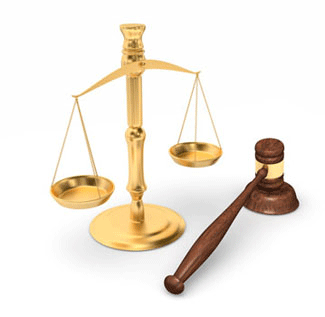 Wednesday, May 26, 2021 - The first bellwether trial over the role of paraquat causing Parkinson's disease will begin on June 1, 2021. The case was scheduled for May 10, 2021, but postponed due to the judge's request for a continuance. The judge will preside over the jury-less trial. Thousands of farmer workers and those who live in neighborhoods surrounding farms that spray paraquat have accused Swiss agrochemical manufacturer Syngenta and others involved with causing their officially diagnosed neurological disorder. Ironically, paraquat was banned in Switzerland in 1989. Paraquat Parkinson's disease lawsuits continue to be filed every day around the United States. More plaintiffs are expected to come forward and file once the bellwether jury trial is concluded and the results are made public. The trial's start was delayed, as were many others, because of precautions that were put in place due to the Coronavirus pandemic such as social distancing and limiting public groups to 4 or fewer people. Jurors will have to be seated at least 6 feet from each other and everyone must maintain a safe distance while the trial is in progress. The American Bar Association (ABA) offers guidelines that parallel those given to other institutions by the Centers For Disease Control (CDC). There are regulations guiding opening ad setting up courtrooms. It is interesting to note that the ABA asks each court to make sure that there is a system in place to handle positive cases of COVID should they occur. Everyone involved in the trial will be required to wear a mask, keep six feet from one another, and wash their hands frequently. Courtroom personnel must keep common touch areas like doorknobs, light switches, and stairway banisters sanitized.
The jury-less trial will focus on the mountain of scientific studies that provide a link between coming into contact with paraquat and developing Parkinson's. A recent report published by TandFonline.com told readers, "results from nine case-control studies indicated that Parkinson's occurrence was 25% higher in participants exposed to paraquat." Researchers also looked at individuals with long-term exposure to paraquat and concluded that the tests, "also indicated higher PD frequency in participants that were exposed to paraquat for longer periods or individuals co-exposed with paraquat and any other dithiocarbamate." Another factor that could influence the judge is the reason that more than 30 countries including China and in the European Union, including Denmark, Austria, and Finland, have banned paraquat the active ingredient in Syngenta's Gramoxone, citing public health and safety concerns. "Many workers and farmers exposed regularly to paraquat suffer serious health problems, adding that its high toxicity can lead to death." according to Swissinfo.ch. Plaintiff attorneys may also bring up that while the Environmental Protection Agency (EPA) endorses paraquat's use if used as directed, they have also insisted that a license be required, and special training apply the chemical.
Lawyers for Paraquat Lawsuits
Attorneys handling Paraquat Lawsuits for leukemia, non-Hodgkin lymphoma, and multiple myeloma offer free, no-obligation case review for individuals and families who believe they may have grounds to file a paraquat Parkinson's lawsuit. Working on a contingency basis, these attorneys are committed to never charging legal fees unless they win compensation in your paraquat Parkinson's lawsuit. The product liability litigators handling Roundup claims at the Onder Law Firm have a strong track record of success in representing families harmed by dangerous drugs and consumer products.