Asian Nations Address Suicide By Paraquat Poisoning
Asian governments want the World Health Organization (WHO) to step in and ban paraquat and glyphosate to reduce suicides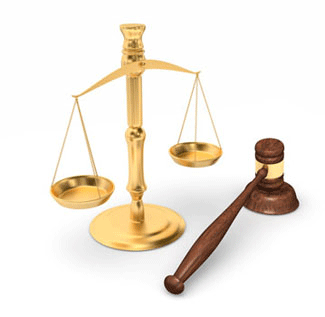 Monday, May 24, 2021 - There is an epidemic of suicide being committed by people, mostly youngsters, drinking herbicides and pesticides including paraquat and glyphosate. In some countries suicide is the leading cause of death among certain age groups and two-thirds have used pesticides and herbicides as the means to their end. The reason for using chemicals to commit suicide is the ease of obtaining and using them. All you have to do is open your mouth and drink it. The US Environmental Protection Agency has sought to eliminate paraquat poisonings by requiring a license and training be obtained to own, store, and apply it. Paraquat storage restrictions mandate that it be kept under lock and key, like a firearm, when not in use. Paraquat is not available in retail stores in the United States. Other countries like those throughout Asia have more lenient paraquat restrictions. Paraquat Parkinsons lawyers have vast experience representing Americans nationwide and offer a free no-obligation consultation before filing a claim.
Scientists in Asian countries where the suicide problem is considered an epidemic think that banning certain highly toxic herbicides and pesticides will reduce the number of suicides. Of all of the chemicals used to commit suicide, paraquat is the most prolific. A recent forensic science study published in Science Direct addresses why people choose to use paraquat to end their lives. Paraquat is used more often than other herbicides or pesticides to commit suicide because the weed killer is so readily available. It is used throughout Asia on soy, corn, wheat, and other crops to kill weeds during the growing season and to dry them out immediately before harvest time. Paraquat is the weed killer of choice by farmers when their weeds have become resistant to Monsanto/Bayer's Roundup glyphosate. Despite paraquat being more toxic than glyphosate and others, no use or storage regulations apply in Asia. Paraquat is a deadly toxic poison and only one sip can cause death. SD writes, : "If (paraquat is) taken orally in significant amounts a fatal outcome is likely and there is as yet no effective antidote." Every country that allows paraquat use in large and growing quantities, has hundreds of accounts of suicide deaths of people that drink the chemical. Scientists in countries that have the highest percentage of suicides by chemical ingestion have proposed that the World Health Organization (WHO) ban all agricultural chemical that is being used for the purpose of suicide with a high rate of occurrences. "Before they were banned in 2008 and 2011, respectively, anticholinesterase insecticides and the herbicides paraquat, MCPA, propanil, and glyphosate accounted for 83% (19,295) of hospital admissions and 96% (1,727) deaths for which specific toxins were identified," warns SD.
Syngenta has supposedly addressed the paraquat suicide problem by adding a chemical agent into paraquat that induces immediate vomiting to expel the poison before it is absorbed into the bloodstream and kills. The company's response to accusations that their efforts have been too little, and too late can be found on their website.
Lawyers for Paraquat Lawsuits
Attorneys handling Paraquat Lawsuits for leukemia, non-Hodgkin lymphoma, and multiple myeloma offer free, no-obligation case review for individuals and families who believe they may have grounds to file a paraquat Parkinson's lawsuit. Working on a contingency basis, these attorneys are committed to never charging legal fees unless they win compensation in your paraquat Parkinson's lawsuit. The product liability litigators handling Roundup claims at the Onder Law Firm have a strong track record of success in representing families harmed by dangerous drugs and consumer products.